We've talked several times about how fun snowboarding really is on this website. Let's be a little practical and discuss some numbers today because a snowboarding trip costs quite a few bucks.
It's okay if some stuff is out of your budget. Because I'll be giving you some of my time-tested tips and tricks for budgeting and saving money on a snowboarding trip. So, how much does a snowboarding trip cost? Let's start with a ballpark number.
A four to five-day snowboarding trip for a family of four within the United States costs about $2,368 to $3,240. If you're traveling overseas, the cost increases to about $2,868 to $3775, estimating a one-way flight cost at $1000.
Will you be paying this much or possibly more? Well, not necessarily. A complete multi-day snowboarding trip has a couple more things involved than just snowboarding. So you'll need to factor in logistics, resort price, and meal expenses.
Next, you have to purchase or rent snowboarding clothes and equipment. And finally, the lift ticket that takes you uphill. Your net cost for the trip depends on your choices in all of these categories, so you can easily plan a trip under the budget. You can just as quickly go over it as well.
How much do logistics, lodging & food cost?
Realistically speaking, making a budget for an entire trip for the first time is nearly impossible. Ideally, you should start with the big stuff everyone knows about since it's easy to estimate – logistics, lodging, and meal.
1. Logistics – Traveling Far or Nearby?
Travel costs include the cost of reaching your destination starting from your home and your return trip. It's pretty straightforward if you're going by car. But if you're traveling to a snowboarding resort far away, only estimating flight cost would be a big mistake.
If you're traveling in your own car, simply calculate gas expenses. Gas is about $3.645 per gallon nationally (as of Jan 3, 2022), but of course, prices range widely by state.
Calculate your gas costs by dividing the round-trip distance by your car's MPG (miles per gallon). Then multiply that number by the average gas price in the states you'll travel through.
If you're renting a car, there are additional expenses. Estimate transportation to and from the airport, flight expenses there and back, and total rental car costs. Let's put this latter figure around $150-$500 if you're traveling within the states for only a few days.
Depending on your airline and frequent flier status, you may need to estimate luggage costs as well. Oversized luggage could be about $50 per item.
If you're traveling internationally, expect to pay $1000 to $2500 each way for an economy seat. Then, add your rental car cost: $125 ($50-$200) per day multiplied by the number of days you'll be there.
Check these guides out if you're still picking your final snowboard/ski destination: Which state has the best skiing and snowboarding in the US?" or "Which country is the best for snowboarding and skiing?"
2. Lodging – Where will you be staying?
You have more than a few lodging options. You'll have to be flexible and possibly adventurous for the ultra-budget options.
Typically, the most expensive option ($150 to $300 per night on average) is staying within the snowboarding resort. You may get a discount if you can find a bundled deal for lift tickets, equipment, season passes, etc.
The second option is to stay somewhere close to the resort, but not too close. Airbnbs, hotels, motels, and cabins further from the resort tend to be the cheapest. Airbnbs usually cost around $70 to $250 per night. Of course, you'll also have to consider rental car and gas expenses to get to and from your destination.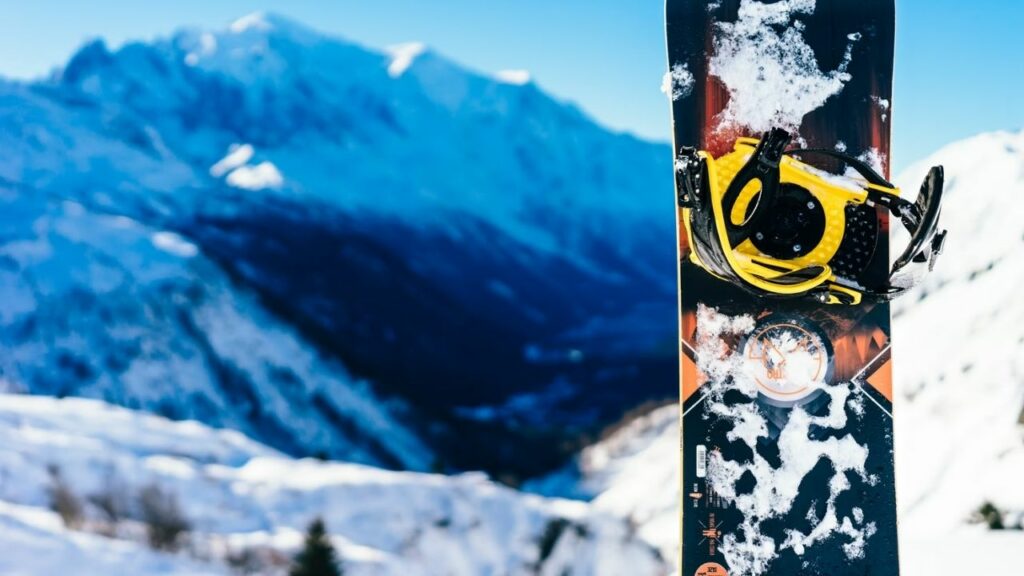 The final option is to camp, which is about $50 to $80 per night. It's probably not worth the savings though if you're not a "camping" person. Your stay should be super comfortable and warm so you can enjoy each day of the trip.
3. Meal Expenses – Everyone's Gotta Eat
Meal expenses are directly tied to your choice of lodging. It's hella expensive to eat out every meal. Going out to eat in the U.S. generally costs $12 – $25 per meal per person.
If your lodging includes a kitchen, and you're willing to cook at least one or all meals, you'll save a ton. This could bring down your cost to only $40-50 per day for two people.
Snowboarding Cost – Purchasing or Renting Clothes & Equipment
Now let's talk about the actual costs for the trip – snowboarding gear (clothes and equipment) and lift passes.
1. Price of Snowboarding Equipment & Rentals
To buy or not to buy? The choice depends on your snowboarding frequency. If you plan to snowboard or ski multiple times a year, then of course get your own equipment.
If this is just a random trip to the snow, then you shouldn't buy your own gear. That'd be a massive waste of money. Renting gear is much more economical than using your stuff just once or twice.
Regardless, I'll talk about renting in this guide because purchasing your own equipment is a whole different ball game. If you do plan to buy gear, check my other guides on the best snowboarding gloves, jackets, and snowboards.
As for renting, you'll need four things – snowboard, bindings, boots, and a helmet.
Renting snowboarding equipment costs about $50 to $60 for a single-day trip. This includes the cost of a snowboard (about $30-$40), boots and bindings (about $20), and a helmet ($10). You can also get a package deal for 4-5 days to save a few bucks.
On the flip side, purchasing your own snowboarding equipment costs about $500 to $800. As I said, it only makes sense if you go multiple days each season.
Here's a helpful pros and cons list:
| | |
| --- | --- |
| Purchasing Equipment | Renting Equipment |
| One-time investment lasts several years | Recurring expense |
| Higher upfront cost | Lower upfront cost |
| Needs proper care and storage | Doesn't require either |
| Customized to your needs and physique | Mostly only available in standard sizes |
| You're familiar with the equipment | You ride with different equipment, possibly every day of the same trip |
| Profitable if you snowboard frequently | Money-saver if you snowboard once in a blue moon |
2. Renting Cost of Snowboarding Clothing
You've probably had enough of buying and renting already, but you have a third option with clothing – don't do either.
If you're a complete newbie (boarding or skiing for the first, maybe second time), or if you go rarely, you can get away without renting or buying proper snow clothes. You make sure that you stay completely dry and comparatively warm the entire time.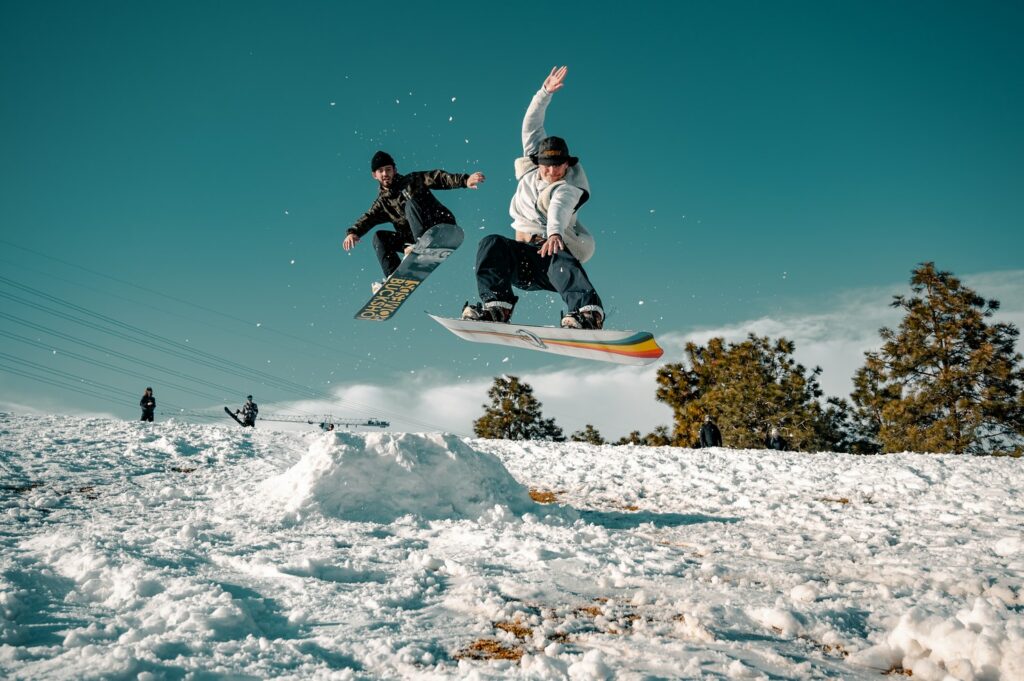 If you have to rent, estimating is slightly complicated. Most resorts either have multi-day clothing packages, say $200 to $350 for 5 days, while others charge at least $20-$40 per day. It's cheaper if you only need a pair of gloves, warm socks, a jacket, and pants.
Otherwise, buying snowboarding clothes could cost between $270 to $1000.
3. Cost of Lift Tickets and Season Passes
It's practically impossible for me to accurately estimate your ticket costs. Firstly, you have the option of purchasing a single-day lift ticket, which costs about $30 – $40. Getting multi-day lift tickets typically don't help a whole lot.
There's another option called "half-day lift tickets" for people who only need it for a couple hours or the night. They aren't that cheap compared to a full ticket, but you'll save a few bucks.
Your best bet is getting a season pass which can be super cheap at times. This only makes sense if you're going on a multi-day trip. You can also look for ski lift deals online for your destination.
Miscellaneous Costs for Snowboarding Trip
1. Cost of Snowboarding Lessons
Expect to pay about $150-$200 per person for snowboarding or ski lessons. Lessons only last about 3 hours, so you have the rest of the day to use your lift ticket.
2. Parking
If you're traveling by car, don't forget to include parking expenses.
How to make everything affordable?
Here are budget savings tips:
Either rent your gear and clothing or buy them during the off-season when they're much cheaper. Going for seasonal discounts is usually not a good idea as prices are intentionally hiked to give eye-popping discounts.
Purchase your lift ticket packages (or season pass), hotel bookings, and flight costs as soon as you can (preferably AT LEAST a couple months in advance).
Balance quality with bundle deals (ski or snowboarding packages) when comparing destinations. Spending more doesn't mean you're gonna have a better time.
If possible, don't eat at or near the resort.