Buying an entry-level snowboard is probably more confusing for beginners than learning snowboarding itself. It's so easy to make the incorrect choice and get a board that looks best aesthetically.
The size of the board obviously matters the most, so you'll have to start by looking at the size chart. Then the next step would be to get a basic idea of the board based on your needs to help decide the brand.
Don't worry if you get confused. I'll explain everything in detail in this guide, along with some pro tips based on my six years of snowboarding experience.
And if you're not interested in doing this step-by-step, let me tell you about the best entry-level snowboard you can buy off the shelf.
Which is the best snowboard for beginners?
Salomon's Sight X (for men) and Salomon's Lotus X (for women) are currently the ideal snowboard choices for beginners. Though Burton's Ripcord snowboard is arguably the best board in the market. It's suitable for both beginners and frequent snowboarders but costs more than Salomon.
1. What snowboard manufacturing brand is the best?
Burton and Salomon are the go-to brands and the best snowboard manufacturers in the United States. Both have an extensive lineup of high-quality entry-level and pro boards. Lib Tech, GNU, and Jones Snowboards are some other great board manufacturers.
2. How much does a beginner's snowboard cost?
An excellent entry-level beginner's snowboard from a reputable brand such as Salomon or Burton costs about $300 – $500. A similar quality board specifically for women and kids costs between $300 – $420 and $200 – $300, respectively.
What to look for when buying a snowboard for the first time?
Here's everything to keep an eye out for when choosing your snowboard:
1. Your Ability & Snowboarding Frequency
If you haven't been on the powder for long, you honestly don't need to spend a lot on your snowboard. The snowboards are designed and are available for people with every ability level, so these boards would ensure maximum safety while being perfectly functional for each individual.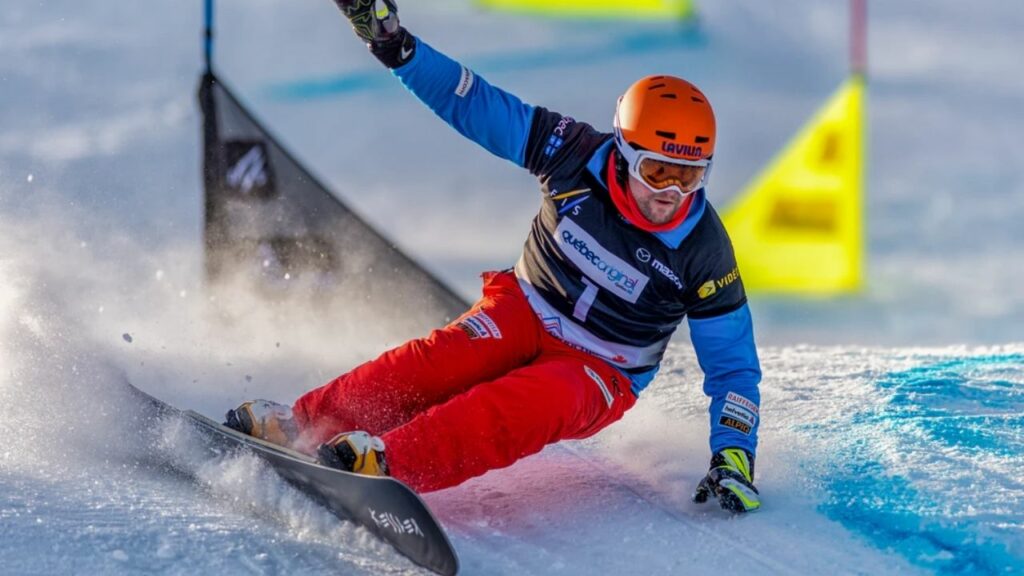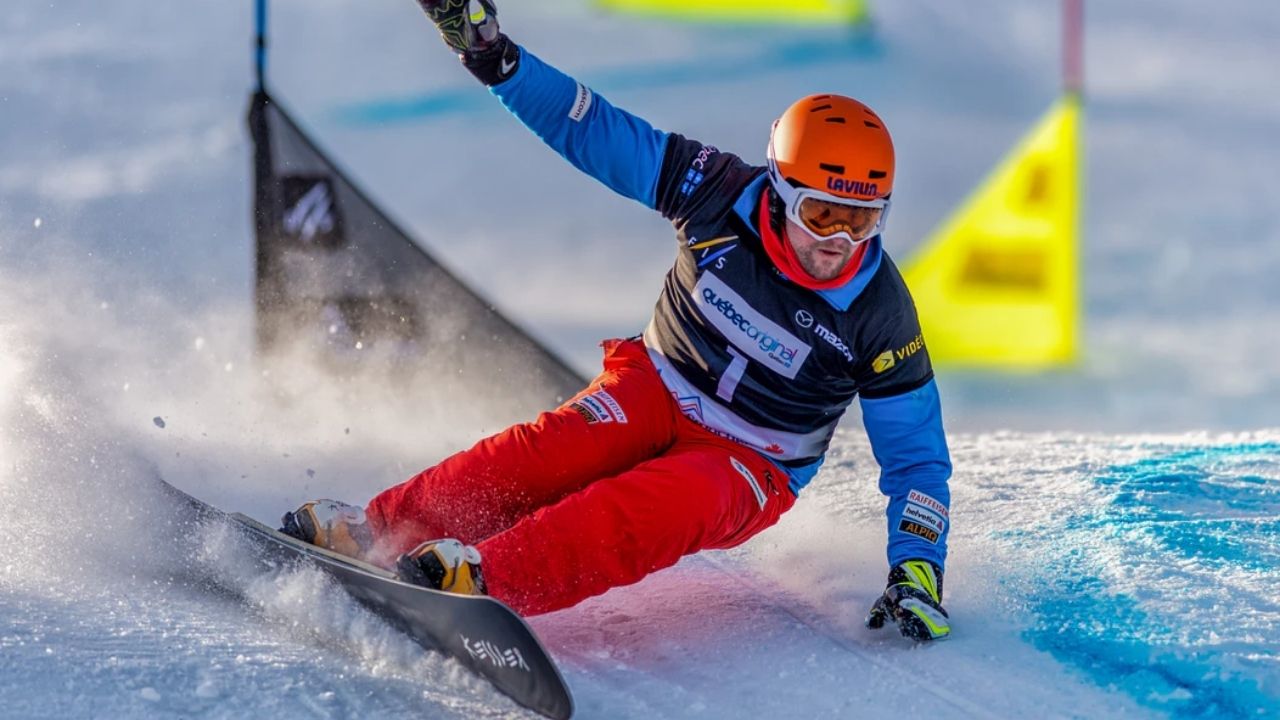 Finding the correct snowboard is very crucial, so be honest with yourself about your skill level. In fact, there's no harm in SLIGHTLY underestimating yourself. Whether you're out shopping for a beginner's snowboard, an intermediate one, or the expert-level board, take a final call.
And if you're a woman or a child, I suggest looking for snowboards designed explicitly for you. Women's snowboards tend to be slightly narrower – so much that many lightweight or featherweight opt for them as well.
2. Snowboard Type
It's a common misconception that the type of snowboard doesn't matter at all because "a good snowboard would remain good in any situation." Yes, that's 100% correct, but if you're a specific type of rider, it's beneficial to have the correct type of board as the powder. Your board should align with the type of snow it's used on.
There are five standard snowboard types:
Powder Snowboards: These snowboards are ergonomically designed to work best on fresh and deep powdered snow. Powder 'boards have wider board tips and tails with attached rockers, so they're favorable on deep snow.
All-mountain Snowboards: As the name suggests, all-mountain snowboards are the all-rounders of the boarding community. These snowboards are designed to work well in every terrain, from fresh snow to mountains or even on your park snow. All-mountain boards aren't excellent in any specific type of snow. Still, they're the most popular ones due to their versatility.
Freestyle Boards: These boards, made for freestylers, are designed with the idea of "having fun." Freestyle boards are somewhat shorter than the other categories since they're made for recreational purposes only.
Freeride Boards: No, you don't carry another passenger with you on a freeride snowboard. Freeride boards are designed to push the boundaries of snowboarding – they're designed for rougher and rocky terrain. Freeride snowboards are identified by their stiffer-than-standard flex and longer size with bi-directional maneuvering.
Splitboard Snowboards: These boards are designed to split in the middle of the boarding run to avoid rocks and other obstacles in an ungroomed area. In short, splitboard snowboards allow you to ski and snowboard at the same time. Cool, right?
3. Snowboard Size
Your physique, riding style, and experience level all play a role in the ideal size of your snowboard. If you're gonna be riding at the park, you need a shorter board, but if you ride in mountains, it's better to have a longer volume-shifted board.
Your weight is also proportional to the length of your board. For beginners, I suggest buying the shortest possible board you can get by with your physique.
4. Snowboard Shape, Flex & Profile
Snowboard Shape: There are four types of snowboard shapes: true twin, asymmetrical, directional, and directional twin. True twins are wholly symmetrical and suitable for freestylers and all-rounders. In contrast, asymmetrical ones give a similar feel for both heel and edge turning. Directional ones look like a twin but are titled towards a single direction.
Snowboard Flex: It's a number between 1 and 10 assigned by snowboard manufacturers that determines how much a snowboard flexes. 1 is the softest, while 10 is the stiffest. Softer flex snowboards are better for freestyling as they are easier to move around and turn. The stiffer ones are good for high-speed freeriding.
Snowboard Profile: There are two snowboard profiles – camber and rocker. Although, many brands offer variations such as flat, camber/rocker, flat/camber, and flat/rocker. Camber profile is suitable for experienced boarders as it provides a stable ride even at higher speeds. Rockers (reverse camber) are easier to maneuver and are popular among beginners.
5. Snowboard Base
There are two types of snowboard bases – extruded and sintered. Let's see which one suits you better.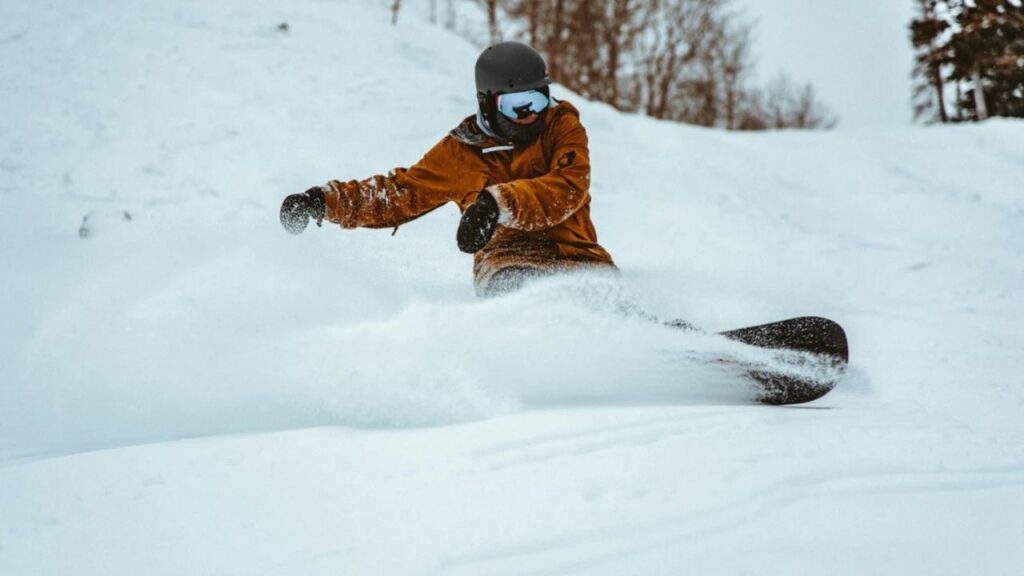 | | |
| --- | --- |
| Sintered | Extruded |
| 1. Sintered bases are made from polyethylene (P-Tex), exclusively designed for a faster glide. | Extruded bases too are made from polyethylene (P-Tex), but they are designed for mid-range boards. |
| 2. A sintered base is made by compressing small polyethylene pellets and then pushing them out onto a sheet. | An extruded base is made by melting and forming the P-Text in sheets. This makes it work almost like a piece of plastic under your board. |
| 3. Sintered bases are considerably faster than extruded bases when waxed and maintained well. It's because the base is quite porous and absorbs the wax in a better fashion. | Extruded bases don't hold wax for longer periods, so they tend to be slower. Although, a well-maintained and waxed extruded base will be faster and more durable than an unmaintained sintered one. |
| 4. You can add an additional coating of Gallium, graphite, or Indium on a sintered base to increase the resistance and glide of the snowboard. | – |
| 5. These bases are relatively expensive, which brings up the cost of maintenance and repairs. | Extruded bases are known for their inexpensive cost, cheaper maintenance & repair, and their amazing durability. |
6. Extra Features & Your Budget
You know I'd buy a lot of stuff if not for this "budget." But, it's there to be followed and you gotta do what you gotta do. When deciding the budget for my snowboard, I tend to go somewhere between the highest and lowest – of course, you should decide your budget on your own. I'd say you'll be able to get a good adult snowboard for about $300.
After finalizing the first six factors, you can look at some extra features if there's room in your budget.
Hole Patterns for Binding: There are four-hole patterns – 4×4, 2×4, Burton 3D, and Burton Channel. 2×4 is generally considered more versatile for non-Burton snowboards, while Burton Channel is the go-to option for the Burton boards.
Universal Disc Compatibility: Nowadays, the universal disc is quite popular and comes with most snowboards (even some cheap ones). It basically allows you to attach any kind of bindings with any kind of board.
Construction & Material: Different brands use different technologies. You just need to find the fastest, lightweight, and most durable snowboard that fits your budget.
Sidecut Radius: This determines the arc of the snowboard's edge. Board's with shorter sidecut radius are better at short and tight turns, while boards with bigger radius do better with longer turns.
Effective Edge: It's the side-length of the board that actually touches the powder for friction and glide. A shorter effective edge makes it easier to turn and spin. A longer one provides stability at high-speed boarding.
This was everything you needed to know about buying a snowboard. Remember that you shouldn't buy a snowboard based on aesthetics – weigh in all the factors and make a calculated decision.
As always, have fun on the powder!