Recently, I talked about the costs of planning a snowboarding trip. This "perfect powder experience" depends on many factors, one of which is the snowboarding gear. In boardsports (or any other sport where you're balancing yourself), your gear is essential.
It's pertinent that you're comfortable in your snowboarding shoes, jackets, gloves, and so on every time you're on the snow. I mean, how are you supposed to have "fun" balancing yourself while going downhill uncomfortably?
That brings me to the million-dollar questions: is it necessary to purchase your own snowboarding gear? Can you not get a certain level of comfort with rented gear?
The go-to rule is that if you regularly snowboard, you should purchase your gear instead of renting it every time. But we both know it's far more complicated than that when you factor in the needs and circumstances of each snowboarder.
Buying vs. Renting Snowboarding Gear: Make the Right Choice
1. What's the ideal choice for beginners?
Beginners should rent snowboarding gear instead of buying it. It may be less comfortable, but that isn't a huge factor if you're in the learning stage. You don't really need to buy gear until you have a set boarding style and know your requirements.
2. When is renting snowboarding gear better than buying?
Rental equipment is comparatively cheaper.
It's easier for beginners to make the mistake of buying snowboarding gear too early without knowing the ins and outs of the adventure sport. Spending hundreds (if not thousands) of dollars on your own gear is probably not the right choice.
Renting snowboarding gear usually costs about $50-60 per day. You may pay less if you get a multi-day package (say 4 or 5 days), especially during snowboarding. In contrast, the cost of buying your own equipment can often reach $700 to $1500.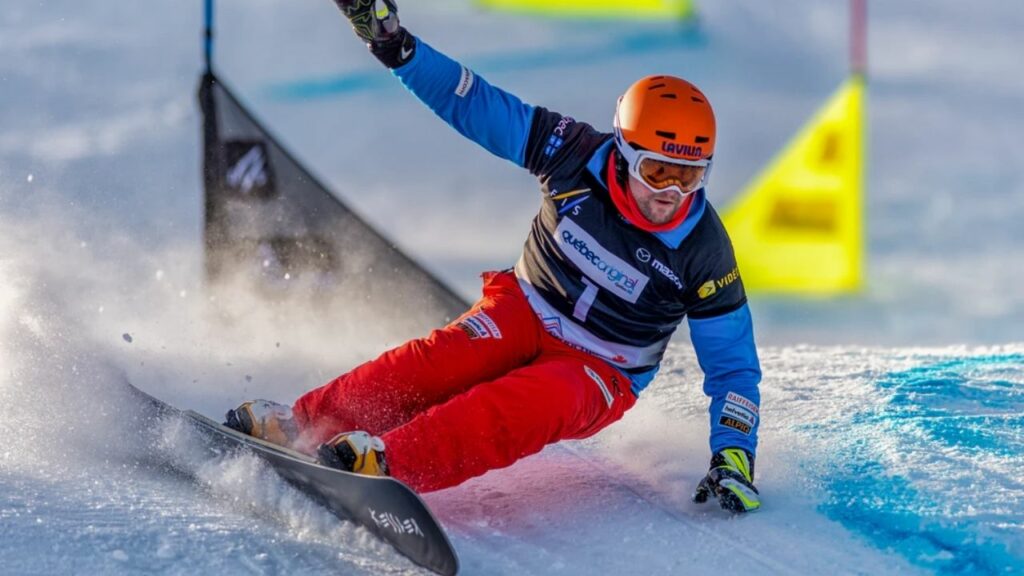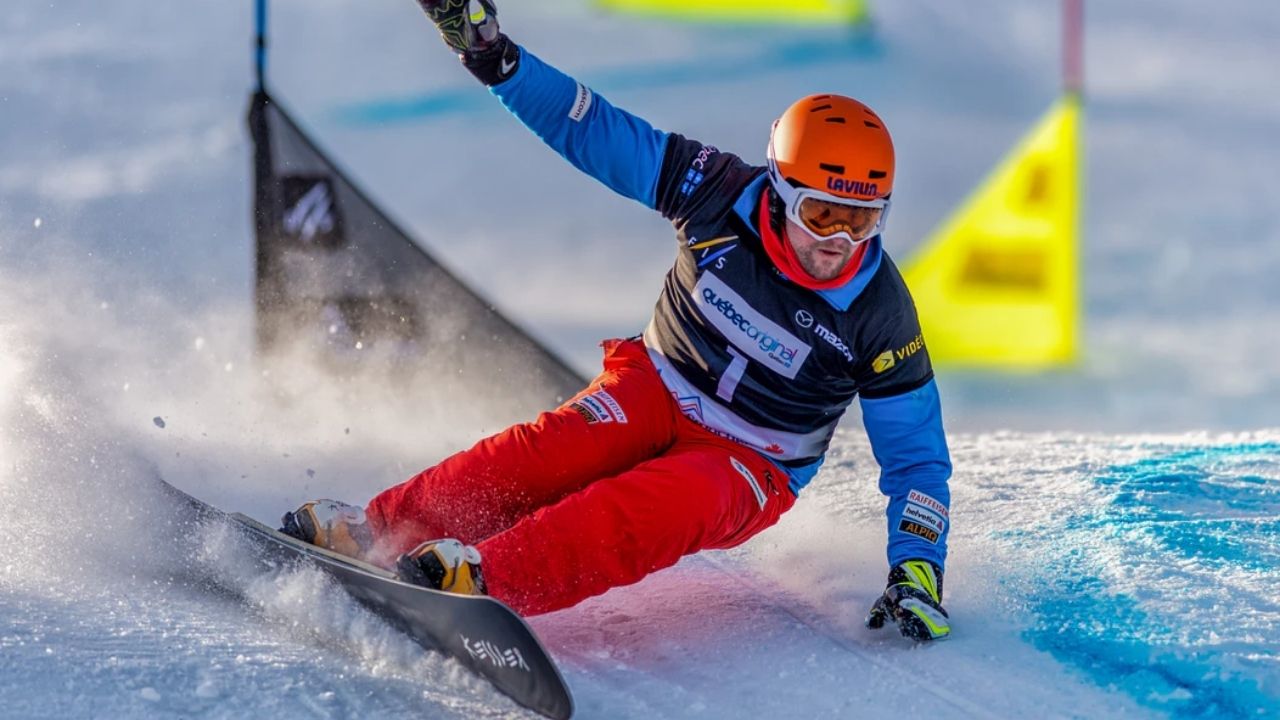 Can you buy snowboarding gear for less than $600? Yes. Will the price-to-performance ratio be good? Probably not.
It's more convenient in terms of portability.
Have you ever seen someone loading their snowboards in the car? Add the jacket, boots, and various other stuff to that. You'll realize that a complete set of snowboarding gear is quite bulky.
Hauling everything to your hotel or resort, only to pick it up once again every time you go snowboarding isn't too convenient. This, of course, isn't an issue with rental gear though.
It doesn't require maintenance.
Regular maintenance and care is critical if you buy your own snowboarding gear.
If you purchase your own, you'll have to clean and wax the snowboard, check your jackets and shoes, and so on. But with rental equipment, you don't have to worry about maintenance or cleaning.
Yes, you can argue that cleaning and waxing a snowboard is effortless, maybe even fun. But it may feel like a chore if you're not a frequent snowboarder. Beginners may even end up ruining their snowboarding gear if you don't know what you're doing.
Your timing is essential too.
Timing is super important because sometimes, buying snowboarding gear doesn't make sense at all. For beginners who have only been on the powder for a week, don't buy because you're still in the learning/molding stages.
Learn the nuances of the sport to make an informed buy later on. You should also be sure that you'll continue to go snowboarding.
Timing is also critical for people going on an overseas trip. Spending that much money for a single snowboarding trip is certainly not wise. You're better off renting gear for your first few trips.
3. When is buying snowboarding gear better than renting?
If you haven't seen a reasonably frequent powder junkee complain about the fitting of his rental shoes at least 3 times every hour, you haven't snowboarded enough. Let me tell you why, and the reasons for wanting to purchase your own snowboarding gear.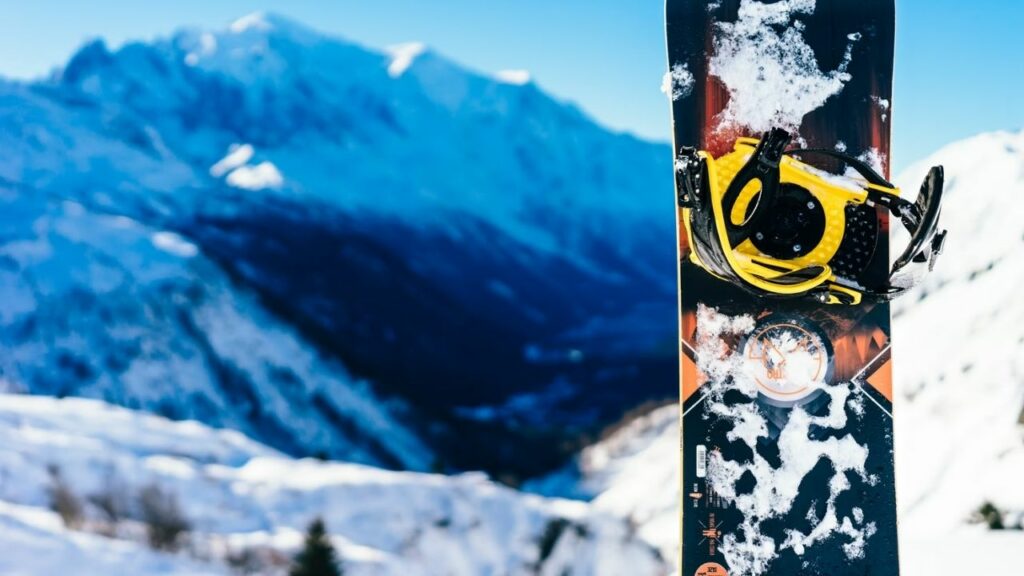 You get the perfect fitting.
Again, "one size fits all" is everybody's MAJOR issue with renting snowboarding gear. Usually, you only get different types of old mountain keyboards, which isn't much of an option. It's super uncomfortable on different terrains, like when backcountry snowboarding.
With your own equipment, you choose between things like the flex, camber, base type, profile, and even the dimensions of your snowboard.
Of course, keeping only the most common (or standard sizes) is how rental businesses make money. Nonetheless, it's a problem for end-users. Purchasing your own snowboarding gear gives you access to a super comfortable snowboarding jacket, boots, a board of the perfect size and alignment, among other things.
This combo creates that "perfect powder experience."
Buying your own snowboarding gear offers inexplicable performance.
To some, your own new gear can be pretty cool compared to rental equipment that can be old and worn down.
With new stuff, you get all the new features that make your snowboarding experience all the better. Even if you're one of those who "don't need those new fancy features," you can't argue with the apparent performance difference between worn-down rental gear and your new gear.
It's a one-time investment that lasts a long time.
Sure, there's a high upfront cost, but it may be cheaper in the long run, depending on your snowboarding frequency. Renting, on the other hand, is a recurring expense that adds up after some time.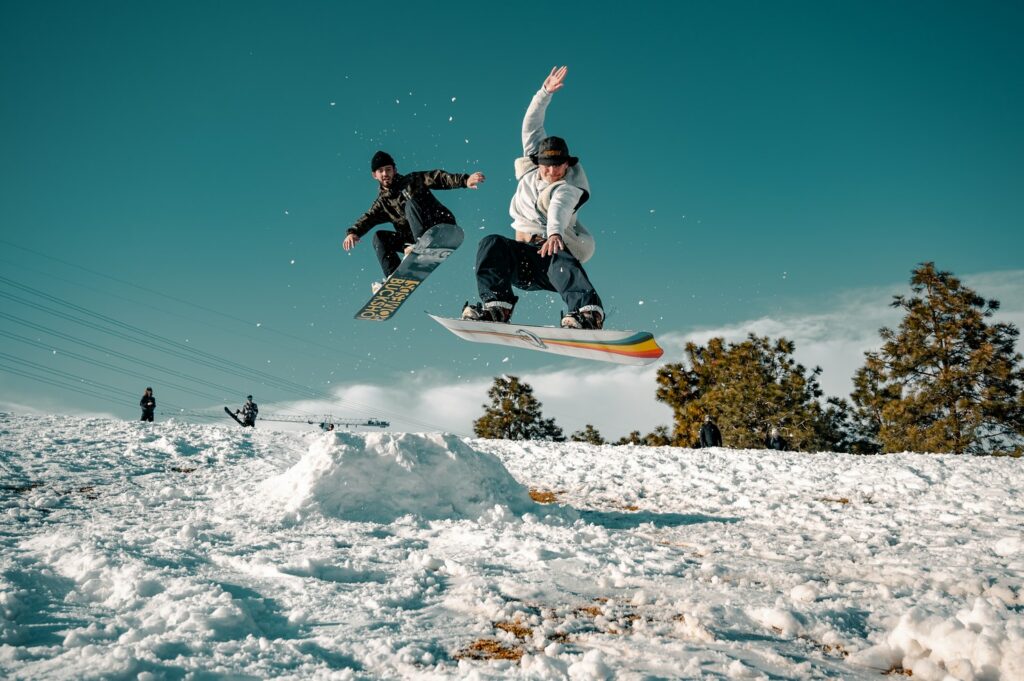 If you snowboard frequently, say at least two, if not all seasons every year, you're better off purchasing your own snowboarding equipment after you've learned enough.
Your own gear will be consistent with your growth.
Consistency is another crucial factor that makes a snowboarding gear kit comfortable. You'll be more familiar with your own boarding equipment, making it easier for you to grow your snowboarding skills and learn new techniques.
In comparison, you most likely can't even get the same rental equipment twice on a multi-day trip. This wastes your time as your body tries to adjust the new equipment during the first hour or two.
4. How to make the right choice?
If you skipped straight to this section, here's a list of the pros and cons.
| | |
| --- | --- |
| Purchasing Equipment | Renting Equipment |
| High upfront cost | It's relatively cheaper |
| It's very bulky, requires proper care and storage | You neither have to carry it anywhere nor to clean and maintain the gear |
| Suitable (and profitable) for frequent snowboarders | Money-saver for beginners and people who snowboard rarely |
| Customized to your needs and physique | Mostly only available in standard sizes |
| You get new gear with various features | You get old and worn-down stuff |
| One-time investment lasts several years | Recurring expense |
| You're familiar with the equipment | You ride with different equipment, possibly every day of the same trip |
Don't be worried about buyer's remorse. Many people get it, either way. It's just how it works.
For people who have been snowboarding for some time, it's a good idea to get your own gear now.
Beginners can get a snowboarding gear kit if they really want one after some days of practicing. One major pro is that you'll progress much faster on your own equipment since it's familiar to you.
I believe the right path for beginners is to first decide if it's something you wanna frequently be doing. Next, practice a lot more to understand your riding style and preferences to purchase suitable snowboarding gear.
How much should a beginner spend on snowboarding gear?
A beginner should spend less than $500-600 on gear, ideally. Within this budget, you can get reasonably good an entry-level snowboard and jacket, branded snowboarding boots, and bindings from reputable companies like Burton.
Why is snowboarding gear so expensive?
Good-quality snowboarding gear is expensive, but it's well worth the cost. You'll come across various inexpensive snowboarding jackets and snowboards online, but they often have loads of performance issues. Many cheap ones aren't even safe for regular use.
Snowboarding Gear Purchase Guides:
How has the pandemic affected the buying vs. renting choice?
In light of the pandemic, you should book your snowboarding gear in advance to reserve it. With that said, it's probably not a good idea to be renting equipment right now. I'd suggest buying your equipment if it suits your current budget and needs.
That's all the major pros and cons of buying or renting snowboarding gear. Hopefully, you can make an informed decision before your next trip. If you want to learn more, I have dozens of snowboarding guides for beginners and experts that you should check out.