Snowboarding is a fantastic sport, but it's also one of the hardest to shop for. There are dozens of different snowboards in the market with so many dope features that I often face a "shopper's choice overload."
On top of that, you also have to buy snowboarding gloves, jackets, shoes, bindings, and so on.
But no need to worry. This guide lists the best snowboards to buy in 2022 from each major category. These snowboard recommendations are based on customer reviews and industry ratings.
Best Budget Snowboards in 2022
Arbor Foundation Snowboard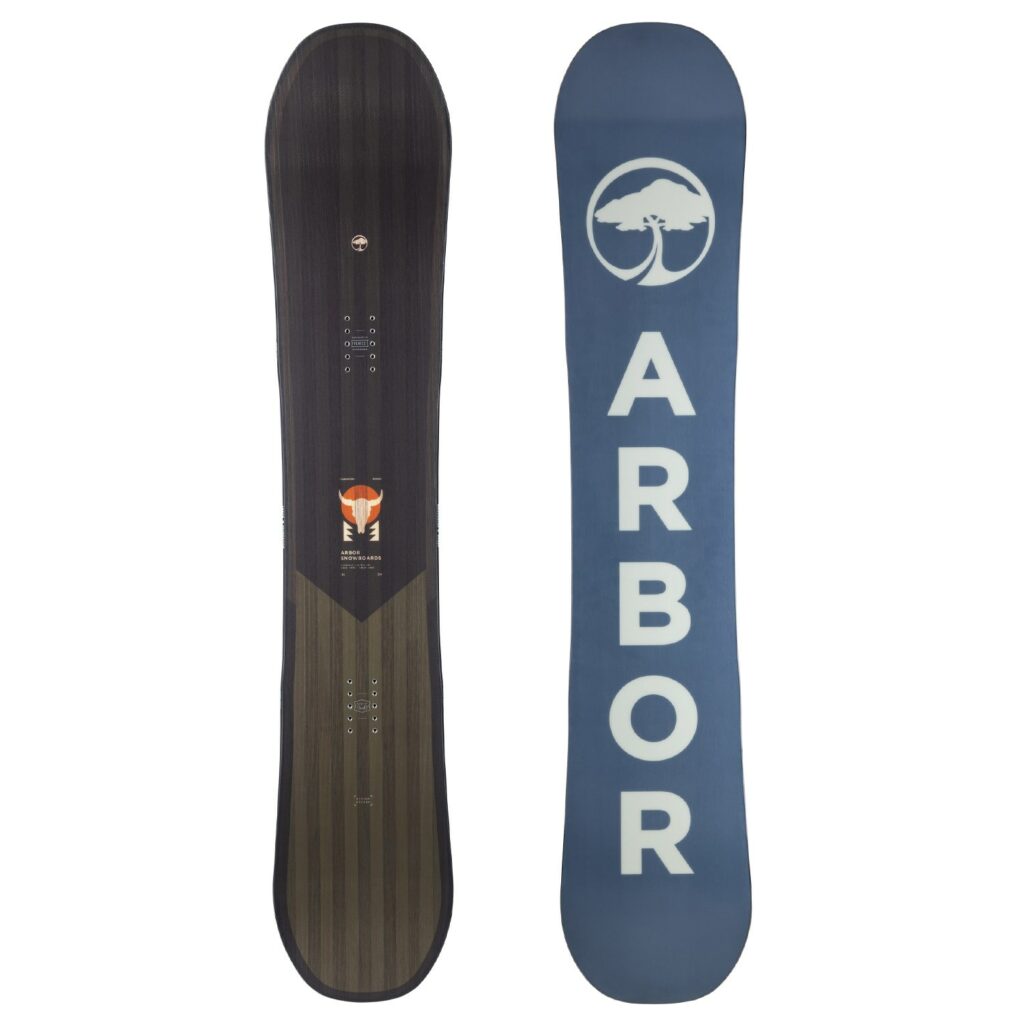 Arbor Foundation Snowboard 2021-2022 is the best budget snowboard for 2022 for men and women. The Foundation is an amazingly well-balanced snowboard. It's practically a steal with a $330 price tag.
It offers a stunning yet simplistic design that's heavily durable and efficient. It comes with a complete 360° wrapping on the sidewall to prevent damages, as well as a rocker platform for a sleek, catch-free experience.
Buy Arbor Foundation Snowboard 2022 on Evo
Best Snowboards for Beginners in 2022
1. CAPiTA Pathfinder Men's Snowboard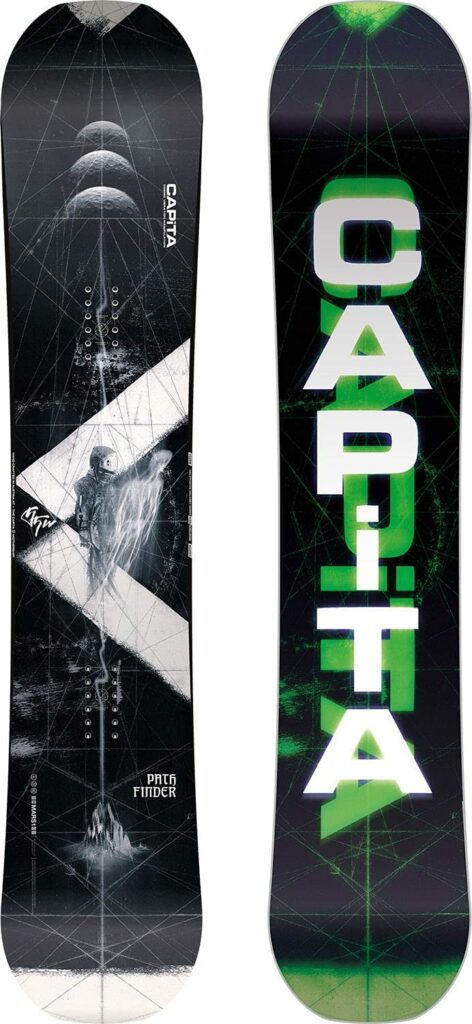 CAPiTA's Pathfinder is one of the most underappreciated snowboards in the 2021-2022 snowboard seasons. It's an excellent snowboard for freestyling enthusiasts that's built to last. And it only costs about $420, but that's not even the best part.
To support your riding style (freestyle, freeriding, tricks, etc.), Pathfinder comes in both variants: camber and reverse camber. CAPiTA's Pathfinder has the Park Annihilator ripper that offers maximum performance and efficiency. The camber has a Park V1 profile, while the reverse camber model has Park V2.
Buy CAPiTA's Pathfinder Snowboard:
Alternatives for Beginner-Level Snowboard (Entry-Level Snowboards):
2. YES. Rival Women's Snowboard 2022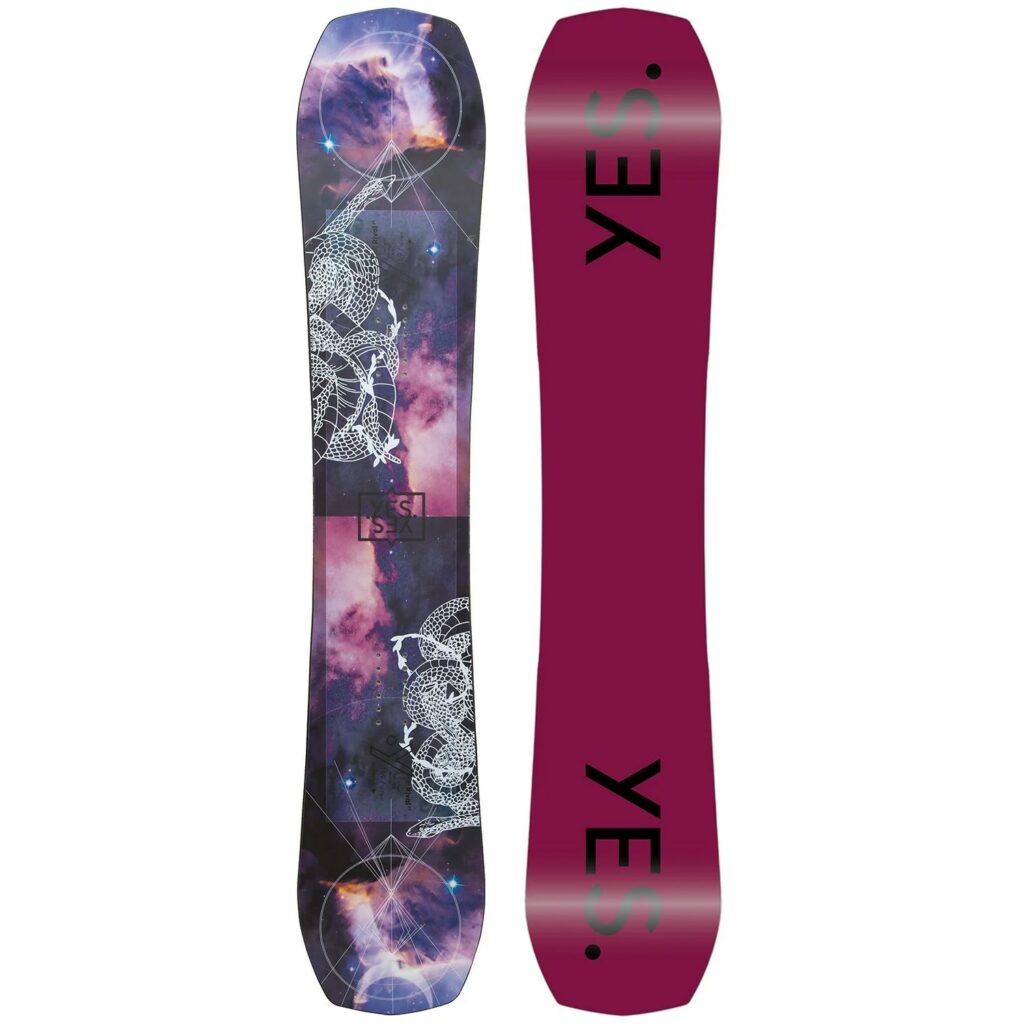 For women, YES. Rival's latest edition takes the spot from Foundation. It's revered as the best entry-level and affordable snowboard for women.
The board comes in four different sizes, from 55" to 59.8" to accommodate your unique physique. The snowboard has a camber base with a six flex rating.
The powderboard has a full sintered base and lamination made from triaxial glass. Rival Women's powerderboard base is also tip-to-tail poplar. And it's priced at just under $480.
Buy YES. Rival Women's Snowboard on Evo
Best Snowboard for Intermediate Riders in 2022
1. Lib Tech Terrain Wrecker C2X Snowboard 2022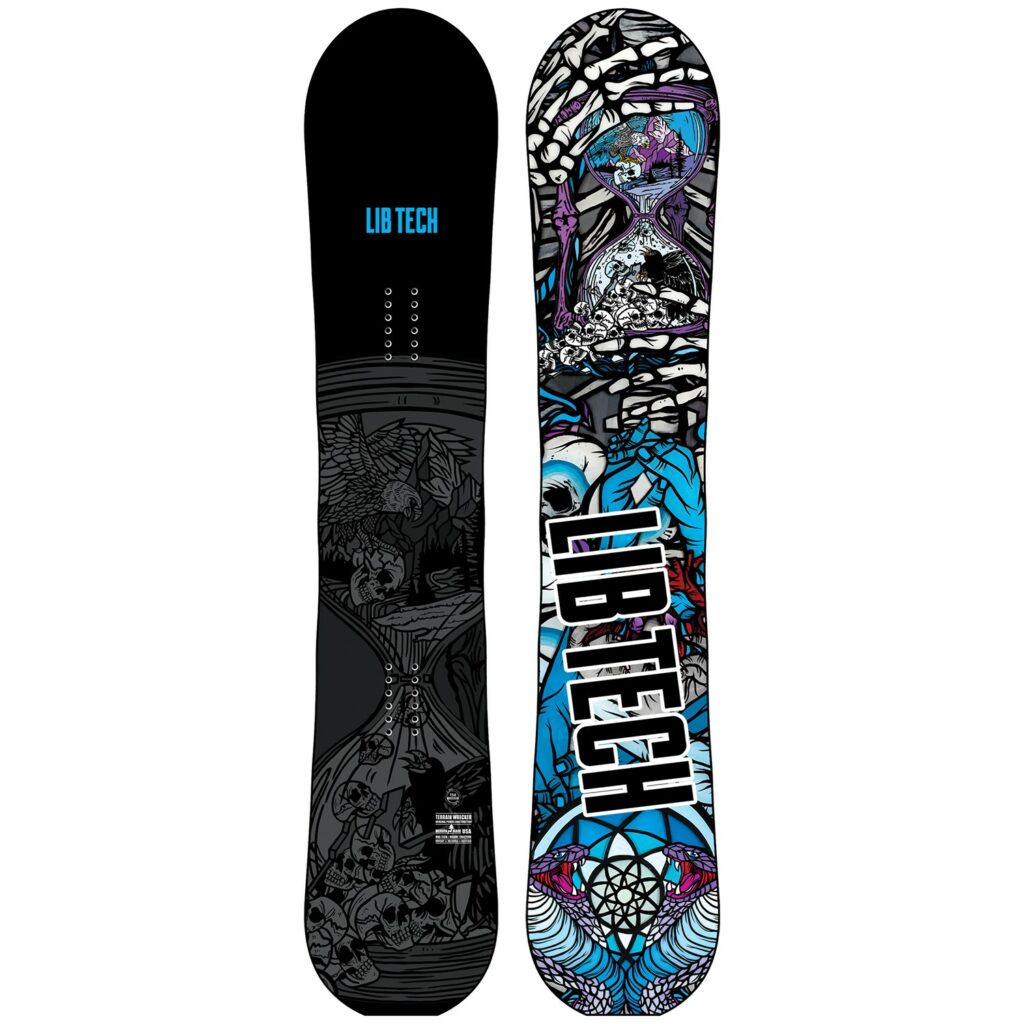 Lib Tech Terrain Wrecker is a powerhouse company that lives up to its "terrain wrecking" name.
At a relatively high price of $530, Lib Tech Terrain Wrecker C2X is the best snowboard for intermediate-level men. Described by Lib Tech as a "perfect deck for madmen," this Terrain Wrecker model has the C2X technology (the perfect rocker/camber hybrid).
These features give the Terrain Wrecker snowboard exceptional levels of precision on the snow. It uses Original Power construction for its core, along with triaxial/biaxial fiberglass.
Buy Lib Tech Terrain Wrecker C2X Snowboard:
Alternative for Intermediate-level snowboards:
2. Salomon Bellevue Women's Snowboard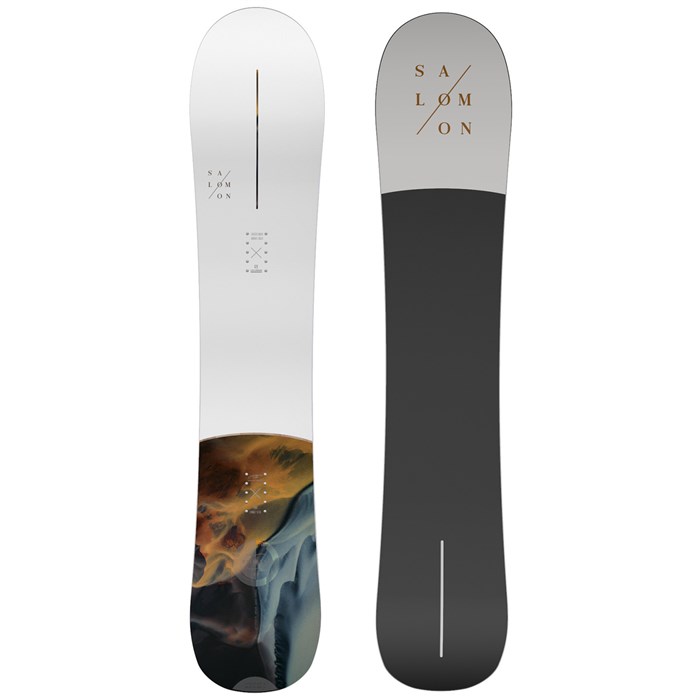 At a premium price of $450, Salomon Bellevue is unanimously considered the best snowboard for female intermediate riders in 2022. It has a beautiful white-and-black contrasting design.
The design has a flex rating of four, with tapered directional and quadratic sidecuts.
Bellevue also has a bang-up feature called a backseat camber. This means the base has a back seat camber profile that's partitioned into two parts. So your forward leg is supported by a flat snowboard, while the back has a camber base.

Buy Salomon Bellevue Women's Snowboard:
Best Snowboards for All-Mountain (All-Around) Riding in 2022
First, let's quickly clarify the "all-around" and "all-mountain" naming conventions.
All-around snowboards and all-mountain snowboards are two different names for a single product. All-around snowboards are the most common and versatile snowboards that can be used on any terrain by anyone.
In short, they mean the same thing.
Now let's get to the recommendations.
Never Summer Proto Ultra Snowboard – 2022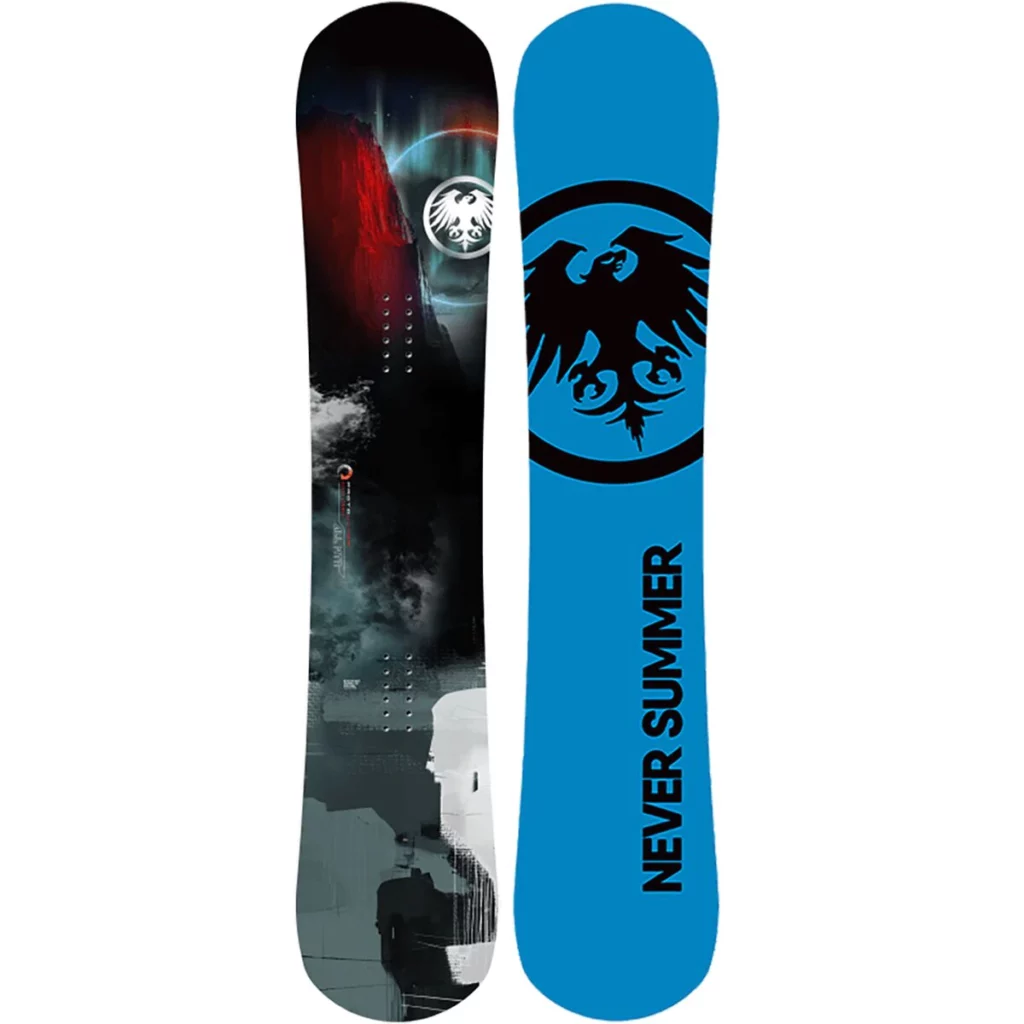 Never Summer's Proto Ultra is the best all-mountain or all-around snowboard in 2022. The 61.8" snowboard costs a fair price of $650. It features a specialized rocker/camber that makes it incredibly stable for jumps and boarding in general.
Its massive area paired with the hard flex properties secure a softer landing for you after dropping cliffs. As you may know, bigger boards can become unstable (uncontrollable) at higher speeds. In comparison, Proto Ultra's inner and outer edges have multiple sidecuts that increase the surface area and contact points for a smoother landing.
Frankly, this snowboard has tons of additional features. For the sake of simplicity though, I'll highlight two notable characteristics – its underfoot stabilizers and Durasurf sintered base for enhanced durability.
Buy Never Summer Proto Ultra Snowboard – 2022
Best Snowboards for Icy Conditions in 2022
Jones Solution Splitboard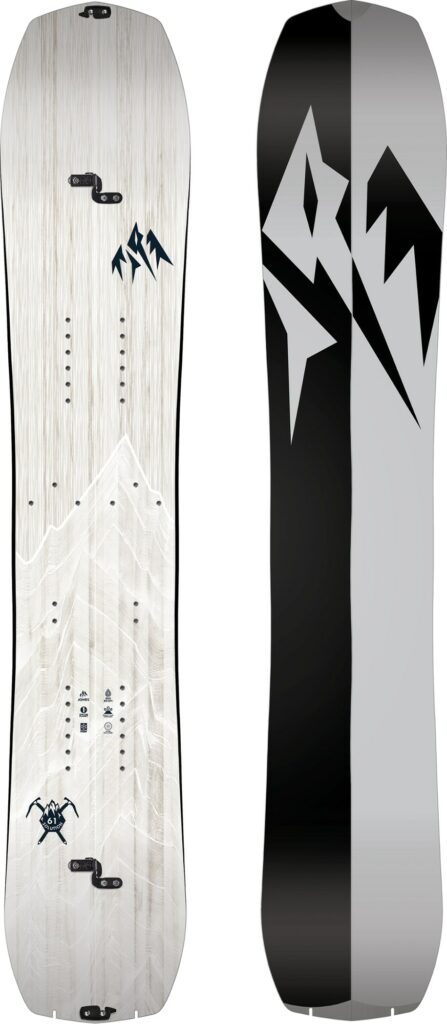 Jones Solution Splitboard is the best snowboard for icy conditions in 2022. The splitboard doubles as skis and features the community-favorite Karakoram Ultra Clip with an exceptional torsional board lock.
Designed for freeriding, the latest 2021/2022 model has sintered 9900 base with a directional rocker or camber profile. Thanks to its tapered design that sinks the tail, the board floats exceptionally well. Plus, the inner and outer edges have Traction Tech 2.0 so you get extra grip on icy terrain.
Buy Jones Solution Splitboard:
Other Snowboard 2022 Alternatives for Icy Conditions:
1. STAUBER Summit Snowboard ($300)
2. GNU FB Head Space Asym C3 ($500)
3. Lib Tech Ejack Knife HP C3 ($600)
Best Snowboards for Freestylers in 2022
Burton Family Tree Hometown Hero Snowboard 2022 (Unisex)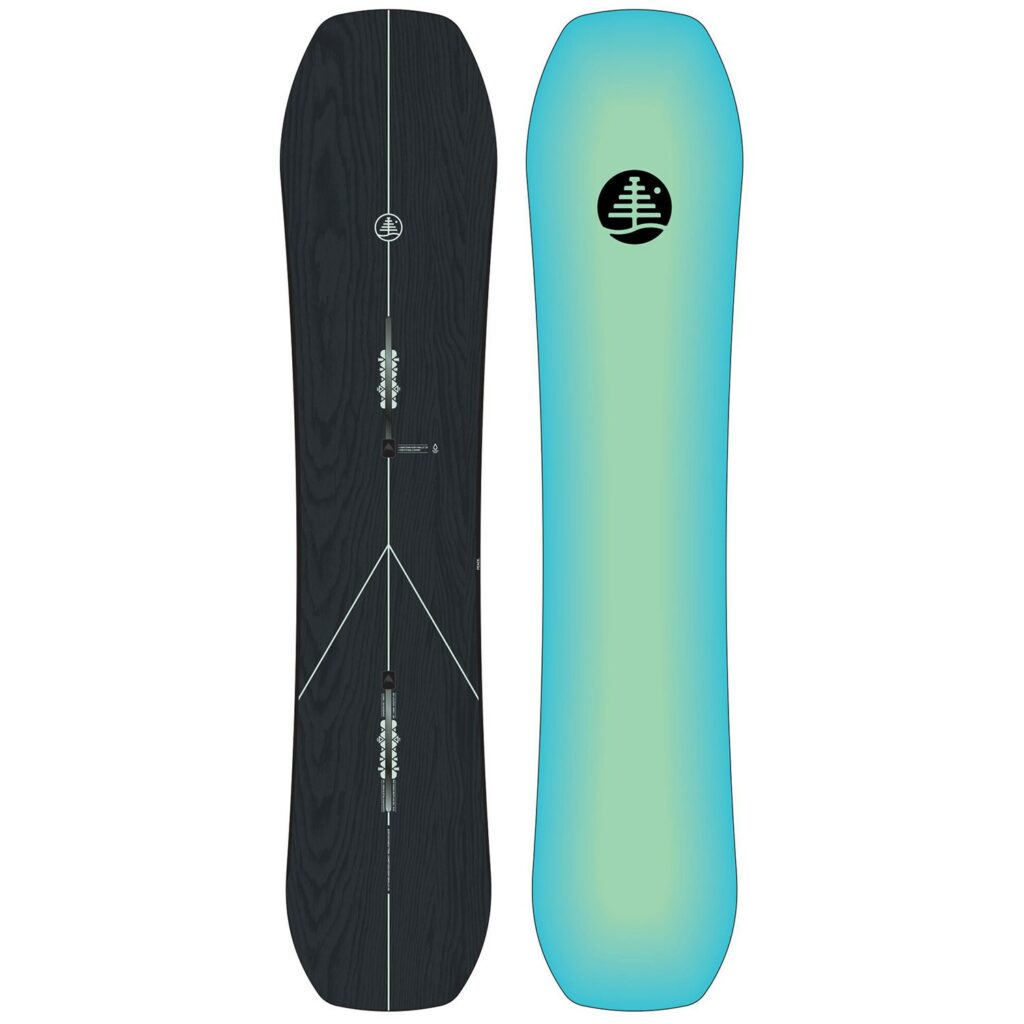 Burton's Family Tree lineup has some of the best and cheapest snowboards in the market. Burton Family Tree Hometown Hero Snowboard is the best for freestylers in 2022. It's also one of the top 3 all-mountain snowboards in 2022.
It's also unisex – designed to suit both men and women. Like most high-profile snowboards, Hometown Hero offers directional camber (part rocker, part camber). Its rocker-type coupled with an average flex factor of 6 and recycled sintered WFO makes it super popular. The price is also great at just $365.
Buy Burton's Hometown Hero:
Other Freestyling Snowboard 2022 Alternatives for:
1. Capita Defenders Of Awesome (the Doa) 2022 ($500 – $530)
2. Burton Custom Flying V 2022 ($630)
Best Snowboards for Speed in 2022
Ride MTNPig Snowboard 2022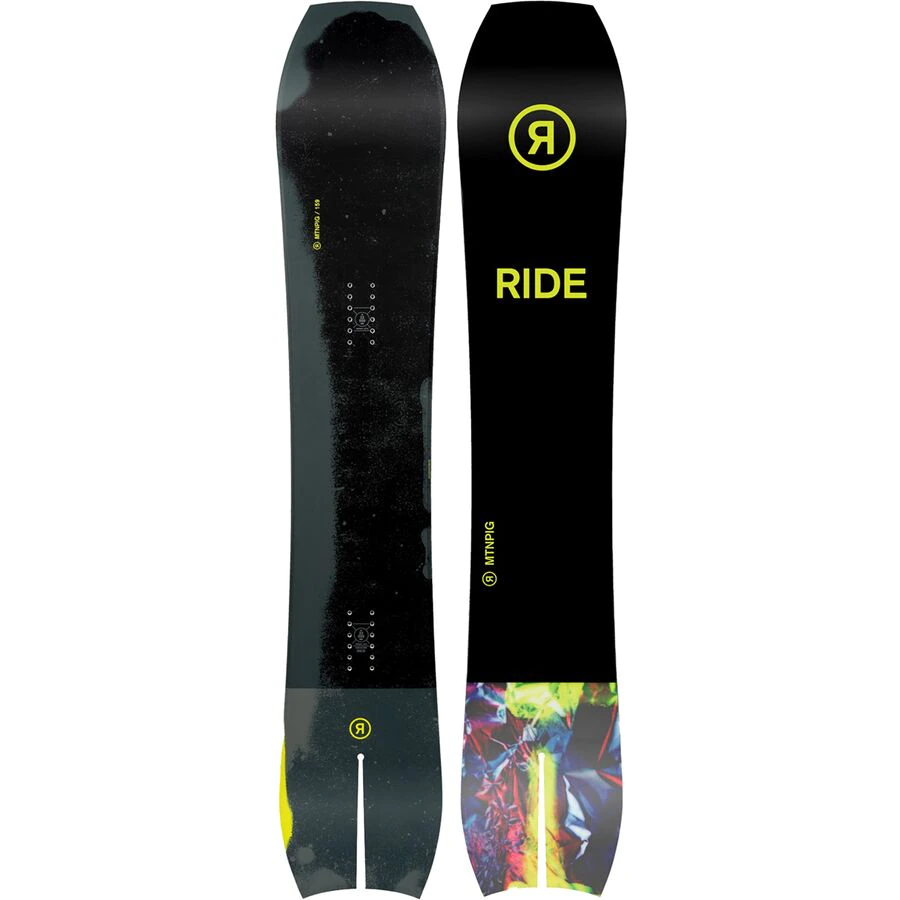 Ride's MTNPig is by far the best snowboard in 2022 if you want to reach maximum speed ASAP without losing control of the board.
One huge plus is that the MTNPig lineup is consistently the go-to choice for speed-focused snowboarding. It gives boarders time to improve their speed skills.
The 21-22 model has a split tail – reverse camber through the nose, while the rest has a camber. The board also absorbs shock flawlessly, but its flex isn't suited for many presses (or butters).
Purchase Ride MTNPig Snowboard 2022:
Are old snowboards still good?
As you know, snowboarding can be a costly sport. Sure, you can find deals on almost everything. But oftentimes, going for "cheap" means sacrificing quality and durability.
That said, buying an old snowboard online or through a homie is the best way to cut costs, and it's actually a good choice.
Old classic snowboards from reputable companies like Burton, Nitro, and others are still usable for off-season and (some) mid-season snowboarding. Most snowboards from bigger brands retain their value-added features longer. For example, Burton Ross Powers's signature side cuts can last up to 20 years.
The key is getting a board that still has good pop and flex. If you really want that "new" feeling, just get a fresh paint job and do some tuning and re-waxing.
While a new snowboard is better most of the time, I'd focus on getting high-quality snowboarding boots and bindings first. You can use an old snowboard but not old shoes.
But if you can make room in the budget for a new snowboard and if it's something you wanna do, by all means, go for it.