Ask any route setter about their experience, and they'll tell you how exciting yet exhausting it was at first. And how rewarding it is now.
When you love the "way of the rock" that much, you start wondering about a route-setting career. You get to work upon something you adore while earning some bucks. The issue, however, is a lot of folks don't know where to begin.
The first thing you should know is that the route setting is no walk in the park.
As a route setter, you have to do everything from stripping, washing, placing, and moving the holds to trying, tweaking, and retrying the climb dozens of times.
Prepared? If so, let's move forward.
How to become a route setter?
Starting as a route setter is difficult because the expectations aren't defined properly, as you'll find in this guide. Every gym has its own unique criteria of what they want in a setter. But are some general requirements for U.S. route setters.
To become a route setter in the United States, you should hone your fundamentals to perfection and develop your strength. Get different climbing techniques under your belt so you can develop unique routes. Finally, you need to build climbing / route setting experience.
Do you need to be certified?
You don't need to be certified to become a professional route setter in the United States. However, there are six levels of route setting certifications provided by USA Climbing that you can enroll in.
What are the duties of a gym route setter?
Here are some of the common duties of an average route setter at a commercial gym. You can go through them and teach yourself stuff you don't know: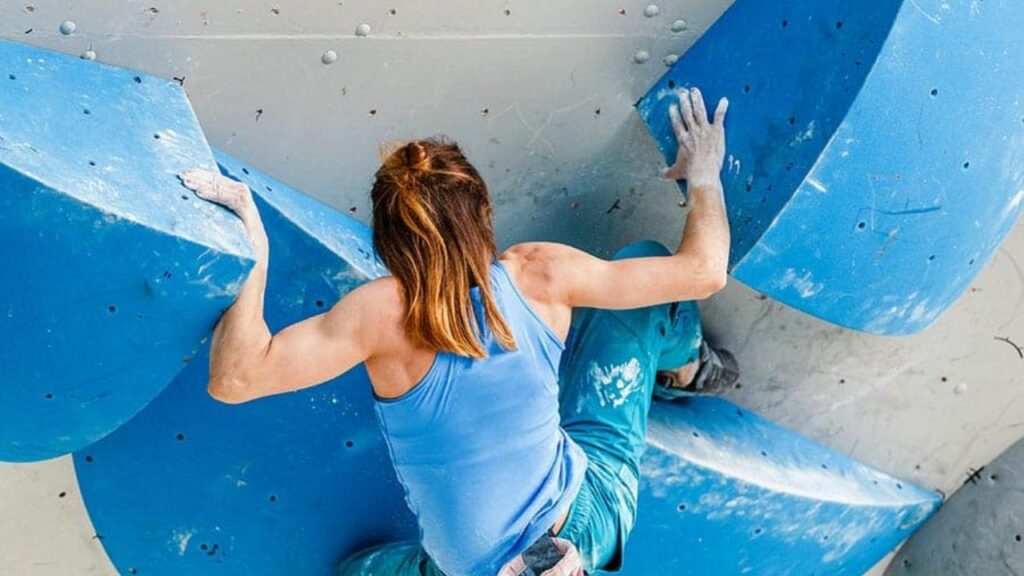 Create and maintain a variety of bouldering problems and/or rope climbing routes for all grades (levels).
Maintain the climbing wall. Route setters are responsible for re-painting, cleaning, and repairing broken equipment (like t-nuts and holds) along with route setting.
Forerun other setters' routes to provide feedback and learn new techniques / placements.
Provide support during competitions, with route setting and otherwise.
Help climbers with beta when needed.
Additional capabilities of the Head Route Setter:
Manage route setting and support crew, including hiring, scheduling, and training.
Keep an inventory of all supplies and be in charge of buying new holds and selling old ones.
Maintain an appropriate variety of routes and bouldering problems for members of all levels.
Review routes, procedures, and strategies to ensure all the routes and the climbing environment are risk-free and compliant with security laws.
Communicate with staff regularly to provide feedback and motivate them to work towards the gym's goals and objectives.
1. Is route setting a lucrative career?
Can you go from that "awesome route setter at my gym" to route setting as a profession? Technically, you can. Both big and small commercial gyms will always require route setters.
But is it a lucrative career? The short answer is no, at least not for everyone. The long answer is that it depends. You'll either be paid very well in route setting or not enough. There's no in-between. And in both of those scenarios, you'll be working quite hard.
To be a well-paid route setter, you must be a top-tier rock climber in strength and technique. Few route setters in the country get $60,000 – $75,000 per year based on experience, climbing ability, setting speed, and variety. You can even ask for more and/or benefits if you're a well-known climber.
2. How much do route setters earn in US and UK?
The annual salary of professional route setters in the United States is between $43,830 (New York) and $27,558 (North Carolina), according to a report from ZipRecruiter.com. Part-time setters can expect an hourly wage between $21.07 and $13.25.
But that's just the national average. Assuming you're a noob setter, you'll be started with just above the minimum wage, about $10 to $15 (rare) in Southern states. The good thing is that it goes both ways. Once you gather a fair amount of experience, your wage can go higher than $35 per hour.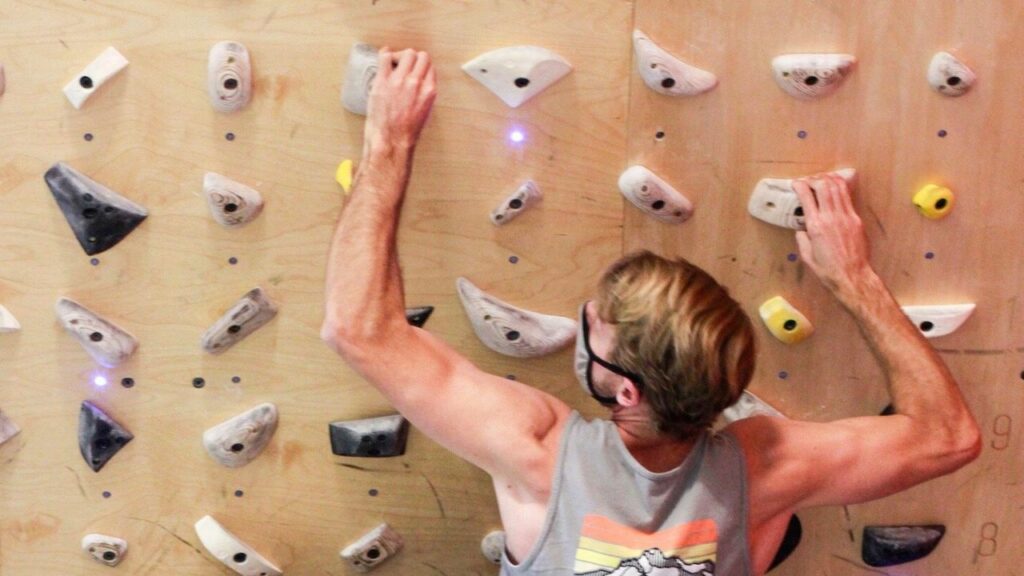 The lack of standardized minimum wage in route setting directly correlates to a dire need for route setters' unions in the United States. The Route Setting Association (RSA) is honestly doing a good job. Still, it can only do so much being a global organization and not limited to the US.
How to get a good route setting job?
As mentioned, the "requirements" of being the ideal candidate for a route setting job are more or less arbitrary. Of course, you must have a mastery of climbing fundamentals and some basic amount of strength.
Beyond that, it's up to the gym's rules and requirements. Some gyms allow climbers with less experience to volunteer but only for beginning positions. For the head setter, you're definitely gonna need some experience (at least a decade's worth of indoor and outdoor climbing).
Let's define some expectations that you could use as a yardstick.
Make an intriguing but honest professional resume. It's okay to boast a little but don't go too far from reality.
A recommendation goes a long way. USAC certifications might not mean as much, but recommendations and certifications to verify your resume.
Volunteer for an apprenticeship. Just ask around your local gym to see if they need help with stripping, washing, or setting. Building a good rapport can put you on a fast track to a paid job. You can get a recommendation out of it, if nothing else, while learning from experienced setters.
Climb at the gym you want the job from. It's a different story if you're moving to another place, but you should be a regular climber at the gym you want to set routes for. It shows loyalty and proves you're up-to-speed with the house rules.
Climbing experience matters more than skill, don't let anyone tell you otherwise. Route setters often design routes above their skill level; for example, a good V5 setter can design a V7 route. Experienced climbers can produce better results as they know and anticipate people's weaknesses at a certain skill level.
Learn how to compensate for your limitations. If you're tall, you should be able to set routes for small (or average-height) climbers. And vice versa for shorter setters.
Have unbridled imagination. I have probably said this already, but making a route is nothing short of artistry. You gotta have creative thinking and a problem-solving mindset. Have fun with route setting, so the climbers can too.
Questions to ask yourself when creating a route setting resume:
Be honest when answering these questions. Your reponses will help you create a genuine resume.
What are your strengths and weaknesses as a climber and a route setter?
What is your current level and status? Do you rope or boulder?
Upto what grades are you comfortable setting?
How long does it take you to set a route for each level?
Do you have any certifications or recommendations to verify past climbing and route setting experiences?
Specifically for top-roping:

Can you tie a knot and jug a rope safely?
Can you repair T-nuts, rock walls, anchors, etc.?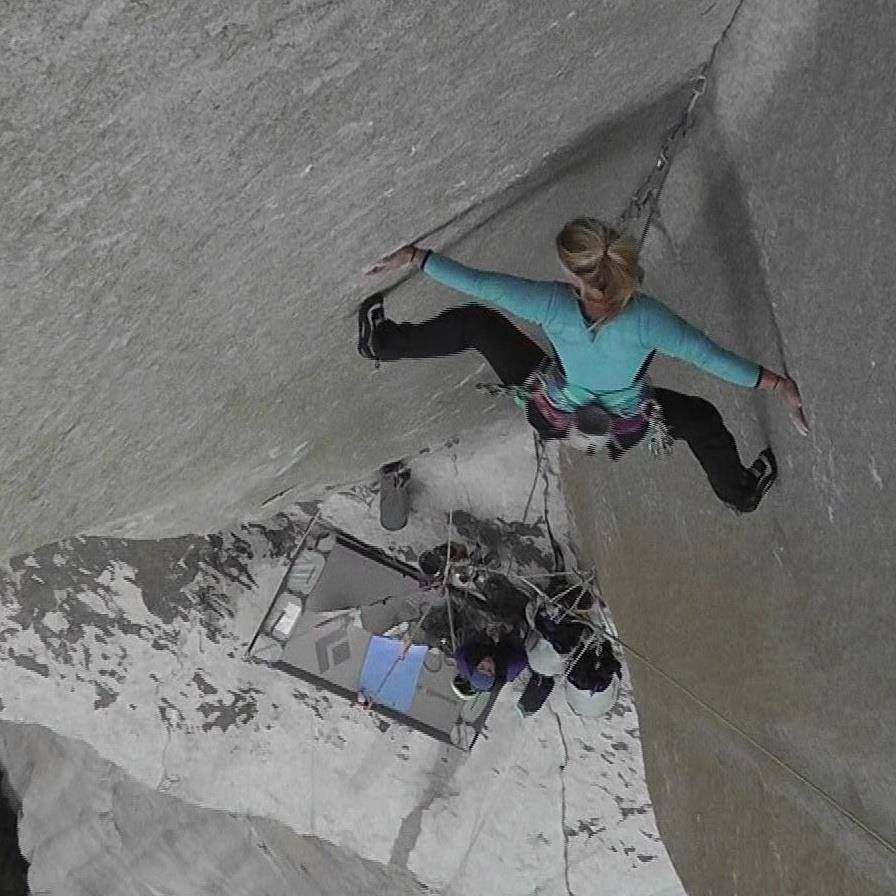 How to set good routes?
Now that everything is said and done. Let me help you avoid some gumby mistakes in route settings.
1. Know the difference between an easy climb and a ladder climb.
New route setters often create a straight ladder-like climb when planning for beginner-friendly routes. Avoid doing monotonous climbs that'll make people bored fairly quickly.
2. Learn to put a rhythm in your route.
As a climber, you know that some routes have a certain rhythm or flow. With each step, each difficult or cunning move, each dyno, your adrenaline rushes, and the route starts flowing in a certain way.
It's something you can only hammer into yourself by building climbing and route-setting experiences together. Don't rush to finish the route. Instead, be meticulous about making each foothold count so every step is epic.
3. Scout Your Own Routes
A route setter's biggest mistake is to finish a route and move on. Watch while other people climb your route. Learn from their mistakes and note any weak points. Address these areas to improve your route before moving on to the next.
Also, make note of the "good" and "fun" aspects of your route to better understand your strengths.
4. Make it interesting.
Use your creativity as an artist on the rock wall to create exciting movements in various routes. Sure, it's important to maintain difficulty (or ease). Still, you should use every tool at your disposal to make the route interesting for the climber.
5. Create it like outdoor climbing.
The best routes are the ones that make you think about the rock wall (or boulders). Mimic routes and problems from outdoor climbing to map a realistic route that climbers would enjoy. It'll also help prepare climbers for climbing outside the gym.