There has never been a trek where my trusty backpacks did not accompany me. I said backpacks because any adventurer worth their mettle will tell you that you need different backpacks for different types of treks. One size fits all won't fly here.
Choosing the right backpack is a crucial decision. It can pretty much make or break your trip. Hiking and trekking are physically demanding activities and require storage that can carry all your gear, supplies, food, and water. It has to be accessible and comfortable enough to haul outdoors.
As a seasoned hiker, I prefer not to miss the immersive experience and carry the essentials and some fun stuff. Maybe you are like me, who prefers to go on daily treks up the hills, or maybe you love to set up camps and spend your time in nature.
How do I choose a good backpack?
Knowing which backpack is the right for your hiking trip can be tough. Here is a guide to help you choose the right backpack for your next adventure:
1. Make a Budget
Depending on the brand and your requirement, you can expect to spend anywhere from $75 to $350 on a good-quality backpack. Daypacks generally cost around $75-100, while mid-range and thru-hiking backpacks start from $150 and go above $350.
Of course, in the end, it depends on you – whether you'd want to save yourself some money cutting down on extra features or go all out for that shiny bag with waterproofing, insulation, and whatnot.
If you're looking to spend a little bit of money, you can find a decent backpack for around $100-$150. But if you're willing to spend a little more, you can get something that's much higher quality.
2. Size Requirements: Trip's Duration and Time of the Year
The first thing to consider when choosing a backpack is the type of activity you plan to do. If you are hiking in an area with lots of snow, you may need a pack with extra insulation and space because you'll be packing heavy.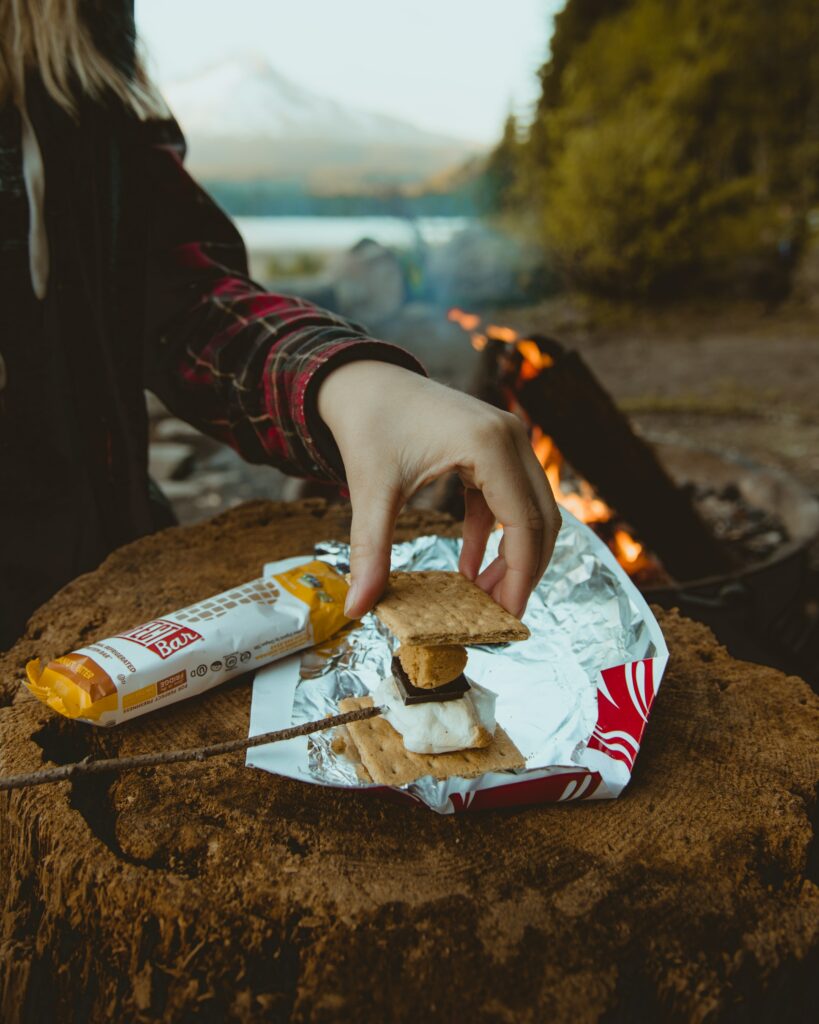 If you plan your treks in hotter climates, you'd rather want to find something that will help keep your back cool and dry. It should also be lightweight since you'll haul it around all day.
The standard sizes for an outdoor backpack are 35-55 liters (daypacks), 40-70 liters (two to three nights; generally a weekend trip), and 60+ liters for long-distance hiking and thru-hiking.
3. Backpack Load Capacity
The load capacity of your backpack is directly proportional to the pack weight. Backpacks weighing 2-4 lbs can easily carry 15 to 40 pounds of gear. For longer trips, you should go for backpacks with 5lb+ pack weight and a capacity of 60lbs or more.
If you are doing it as a hobby and mostly carry around a little, you should still go for something versatile, and you might need that extra space someday.
4. Best Material for Backpacks
Nylon:
Ballistic Nylon is the best material for making backpacks. A great backpack requires durable and breathable material – two of the many exceptional qualities of nylon polymers. It's not only strong but abrasion-resistant and water-resistant for added protection.
The only downside to nylon is that it's not as effective at withstanding ultraviolet light (UV radiation) as polyester.
Polyester:
Speaking of which, polyester is an interesting candidate, like nylon. It's a plastic-based fiber similar to nylon in more ways than one. It's abrasion-resistant, super durable, and practically inert (unreactive to most chemicals that affect backpacks).
Canvas:
Unlike nylon and polyester, the canvas isn't a plastic polymer. Instead, it used to be made from cotton and is now made of a variety of lightweight fibers, making it a very durable option.
Canvas is safe and strong but isn't ideal for more than a day's hike. Though, it looks pretty cool if you're into old-school fashion trends.
5. Comfort: Right Straps, Padding, and Accessibility
Comfort plays a big role in keeping your adventurous spirit alive. Choosing the right straps and padding for your body type is important. Otherwise, you're going to be uncomfortable on your hike.
The straps should be adjustable so you can make them snug. There should be enough padding on the shoulder straps and hip belt so the pack's weight is distributed evenly. You don't want all the pressure on your shoulders, which can cause pain and discomfort.
Adjustable straps make a backpack more comfortable even if you don't need them first. The ability to hang trekking poles on the side or store them inside will save you time and energy.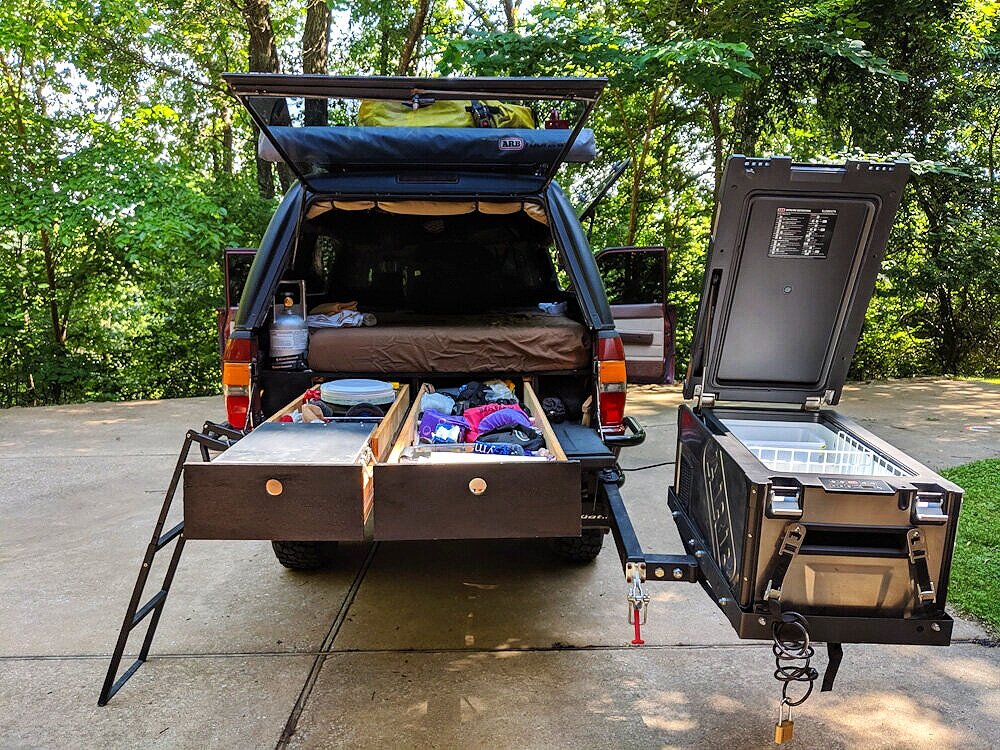 A pack with a front elastic pouch lets you store items like a jacket or rainfly without occupying valuable space. All such extra features may come in handy to you.
6. Backpack Frame & Build Quality
The safety of your items is important, so you have to look for structurally sound backpacks. Three key variations of backpacks are available: frameless backpacks, internal-frame backpacks, and external-frame backpacks.
The frameless ones are the lightest kind and are very flexible. But, they are not the sturdiest. Frameless backpacks are suitable for day hikes with lightweight gear.
The internal-frame backpacks have a semi-rigid structure supported by frame sheets and rods. Despite being higher in weight, these distribute the weight much better by targeting the bigger muscle groups for support.
The external-frame ones are the heavy-lifters. They are suitable for humongous loads and come with carrying capacity.
You must make sure to keep check of the weight of the stuff you are carrying since these are made to be carrying loads and loads of things while keeping them safe. The durability and capacity of backpacks often go hand in hand, so the versatile choices often make more sense than going for anything extreme.
7. Extra Features Worth Having
Some backpacks feature pockets and compartments in the pack's belt portion, making it easy to access extra layers while hiking. Of course, the number of external pockets will vary depending on how much organization you need.
Backpacks holding a hydration bladder are convenient if you want to drink while walking.
It's important to choose a pack that meets all of your needs without charging you for over-the-top features you won't ever use.
Now that you know the basics, here's a list of the best backpacks I curated personally:
Tips for Choosing Backpacks for Specific Situations
1. What to look for in a long-distance or thru-hiking backpack?
When shopping for a long-distance trekking backpack, think about the terrain you'll be walking on. You should also consider the duration of each sprint.
Is it going to be a strenuous, all-day trek up a mountain? Or is it going to be an easy walk through the forest?
If you're doing a lot of walking, you'll want something lightweight and easy to carry around. Also, consider the climate conditions where you'll be hiking. If it's hot and humid, you'll need a backpack made of breathable material.
So, consider these tips when choosing the best backpack, whether you're a beginner hiker or an experienced outdoorsman.
Speaking of long and strenuous hikes, here's how to prepare food for multi-day hikes.

2. What type of backpacks are ideal for camping?
If you're a beginner camper, I recommend going for a backpack that's not too big or too small. A mid-range backpack will offer more than enough room without increasing your load. Choose a backpack made from durable materials, like waterproof fabric and ballistic nylon.
3. What type of backpacks are ideal for climbing?
Choose a small, lightweight backpack for climbing so you can carry your climbing equipment and other essentials to various start points. It's pertinent to choose one with comfortable straps that fit the shape of your back.
4. Can a large backpack make walking or climbing mountains difficult?
A large backpack is not the best option for hiking and trekking purposes. Adding unnecessary weight can hinder your efficiency, leading to back pain in the long run. Instead, smaller backpacks with decent capacity and durability are the way to go.
5. How to test if your backpack is comfortable or not?
For a backpack to be comfortable, it must have adjustable straps or straps which fit the shape of your back. Also, it must be lightweight and easy for you to carry around. Backpacks designed with comfort in mind always provide you with a superior experience.
Of course, your part will require some trial and error since you can't solely rely on external research. You'll have to look for a backpack that suits your body type based on Internet information and personal experience.
You'll only be certain after trying a few packs.