Good tunes are a MUST for pow days. It's hard to beat that feeling you get crashing through the powder with a new track or listening to a serene beat on the slopes at sunset.
The right rhythm can easily get you into that euphoric flow state during any snowboarding sesh.
Let me give you some of my favorite earphones for hitting the trails.
What headphones do snowboarders use?
1. Apple AirPods ($170-$250)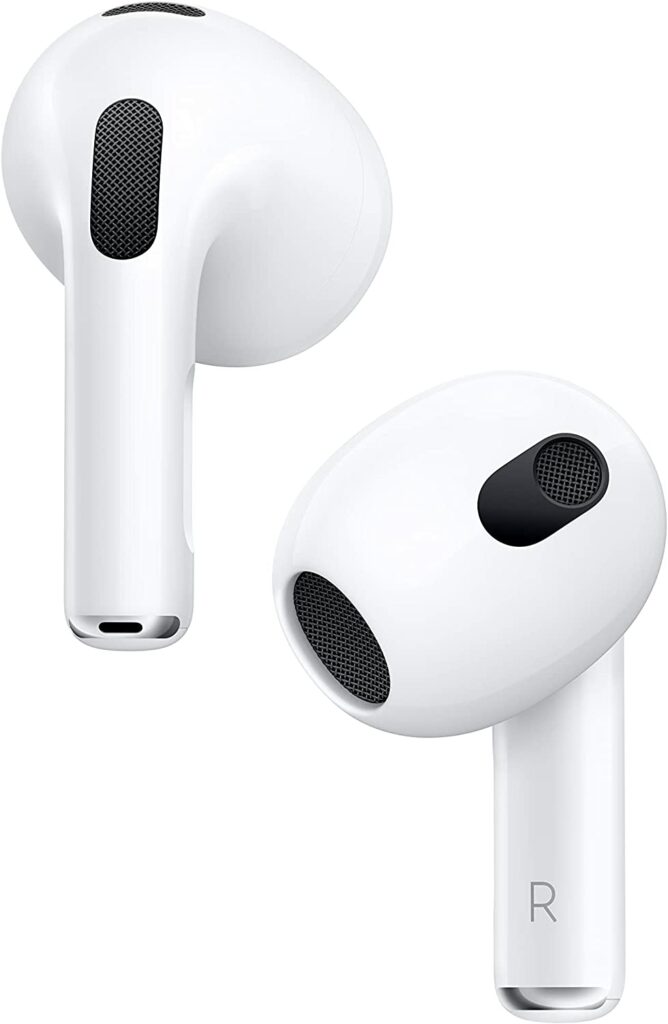 Apple's AirPods are among the most iconic headphones in the TWS ("True Wireless Stereo," aka electronic earbuds) market. The smart headphones are the crème de la crème of sound quality, in-ear design and fit, and wireless connectivity.
Like all Apple, AirPods and AirPods Pros are a bit pricey compared to other in-ear hearable technology – but with a lot to like. You get many tech-enhanced features, like noise cancellation, impressive call quality and bass performance, extended battery life, and rock-solid connectivity.
Its ergonomic design is what helps keep the earphones on your head. The Apple-owned Beats Powerbeats (see #7 below) may be more secure for advanced snowboarding and professional boarders.
If you're a Samsung user, you can go with Buds 2 Pro, and other Android users can check out Google's Pixel Buds Pro. Though the jury is still out on the last one.
Truth be told, I am a huge fan of Samsung's Galaxy Buds 2 Pro since I recently shifted to an S22 Ultra. But for all the iPhone users out there, AirPods are the obvious choice.
Despite all the amazing stuff you just heard, there's one major con that AirPods share with all TWS options on this list.
AirPods are perfect for listening to music while snowboarding, but Apple's wired headphones are slightly better from a practical standpoint. With wired earphones, you can easily rip them out of the ear without worrying about losing the product in the snow.
Buy Apple AirPods (3rd Gen) on Amazon
Buy Apple AirPods Pro (2nd Gen) on Amazon
Buy Google Pixel Buds Pro on Amazon
Buy Samsung Galaxy Buds 2 Pro on Amazon
2. Wildhorn Alta – $89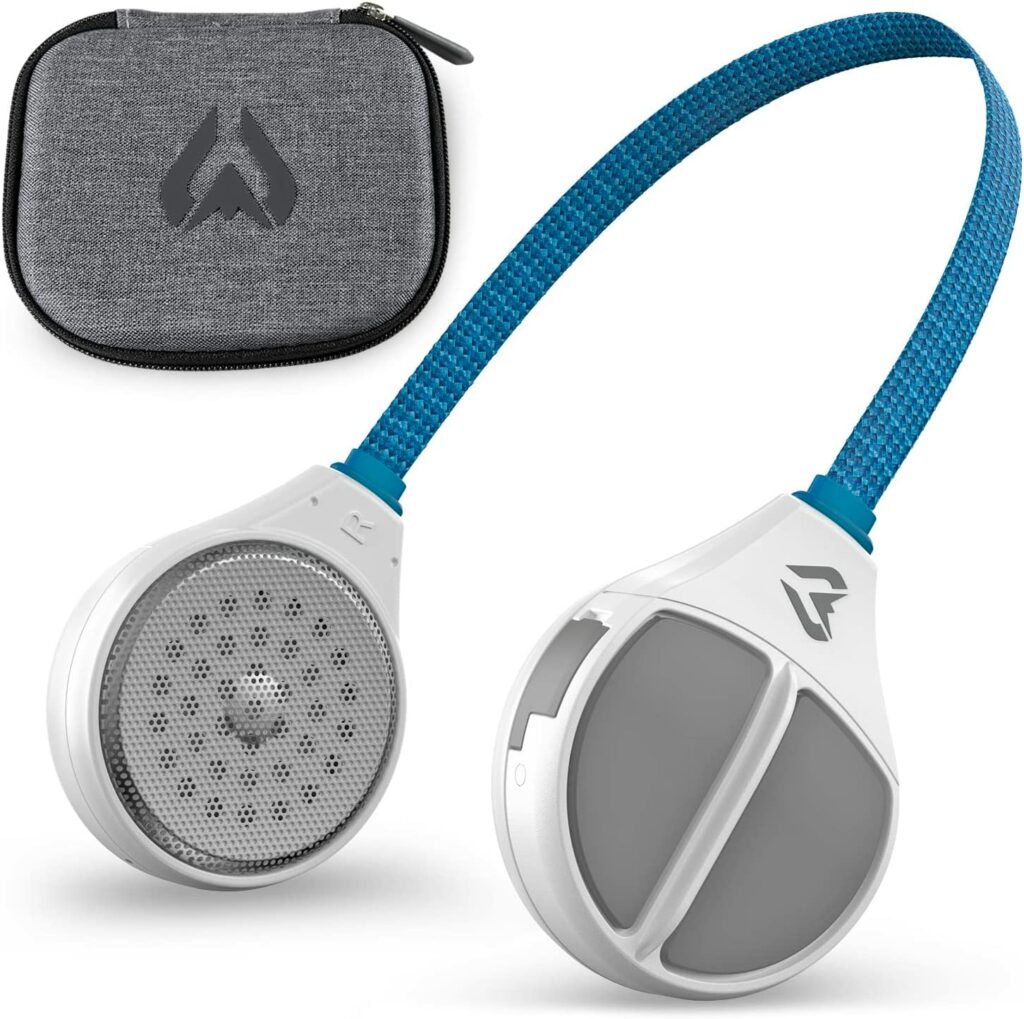 Wildhorn Alta is a budget-friendly alternative if you're looking for helmet-style headphones. It's known for its ease of use and feature-enhanced design. The rugged construction and battery life is tested under cold temperatures (24F) with 10 hrs of playtime.
Wildhorn's Alta headphones have Bluetooth connectivity and hands-free calling so you can focus on the slaying the slopes ahead.
The 40mm audio drivers aren't on par with the famous Outdoor Tech Chips 2.0 / 3.0, but the $40 price difference makes Alta a more non-audiophile-friendly option.
3. Outdoor Tech Chips 2.0 / 3.0 ($90 – $130)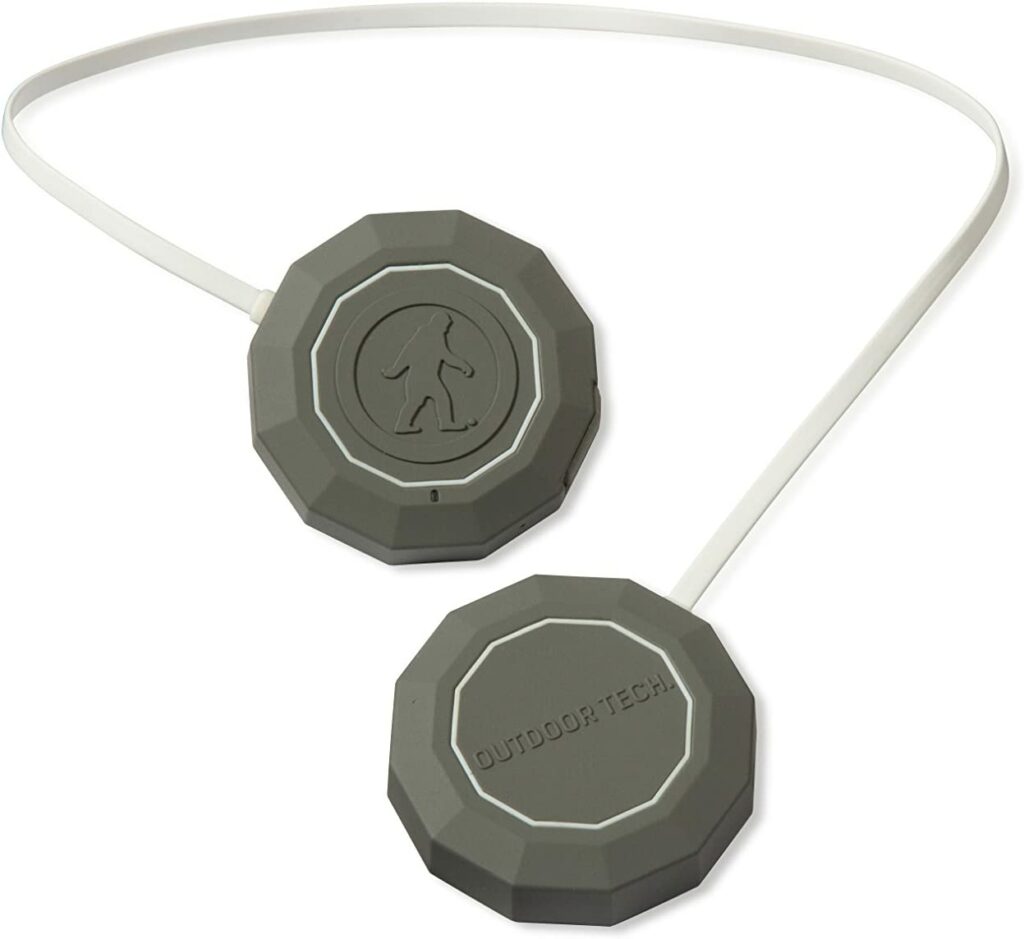 Outdoor Tech Chips are the best and one of the most popular helmet headphones many snowboarders use. They're a universal fit, and the 40mm drivers give nothing short of a blissful audio experience.
If you can afford to spend an extra $40, Outdoor Tech Chips 3.0 offer a more premium sound similar to Apple's. You also get 13 hours of playtime and smart connectivity with Siri and Google Assistant.
Buy Outdoor Tech Chips on Amazon:
4. JZAQ Helmet Headphones ($30)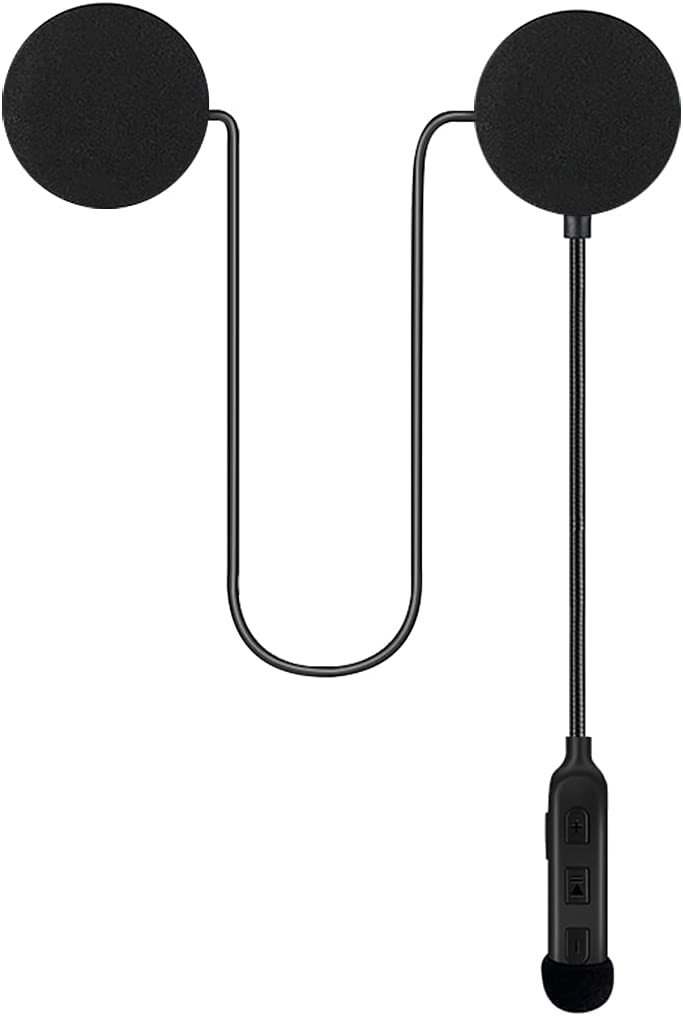 "Don't judge a book by its cover" is the best way to describe JZAQ's helmet headphones.
JZAQ's helmet headphones are the cheapest helmet-friendly headphones that snowboarders can use. Granted, you must keep your quality expectations as low as the price (just $30).
But if you can look past that, JZAQ's audio quality is surprisingly well-balanced, provided you don't crank the volume to maximum. They're a good option for beginners who aren't sure if snowboarding while listening to music is their thing.
Buy JZAQ Helmet Headphones on Amazon
5. Jaybird X4 ($110)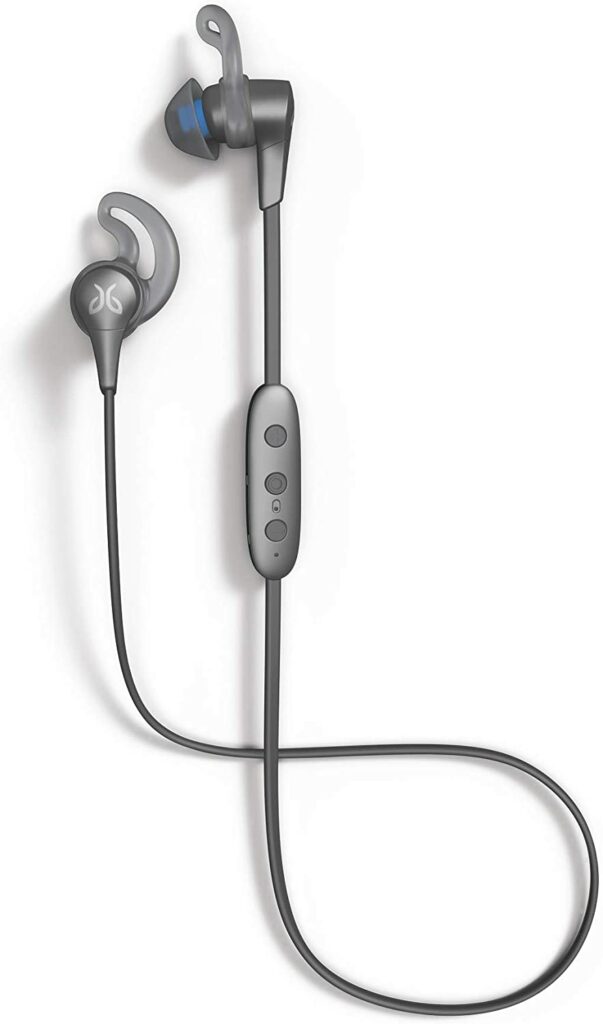 Jaybird X4 is the best in-ear wireless headphone for intense sports such as snowboarding. You can enjoy the ease of wireless Bluetooth connectivity without worrying about listing the earphones in white powder.
At $110, they're arguably expensive compared to other in-ear headphones, but the 8 hours of playtime and weatherproof hardware will prove otherwise. These headphones are coldproof, sweatproof, and waterproof.
The best part is that Jaybird has designed them ergonomically, with your comfort as the main goal.
If you have extra bucks, you should go with Bose Soundsport. With Soundsport, you get all the features of Jaybird X4 with the exquisite audio quality Bose is known for.
6. Beats Flex ($70)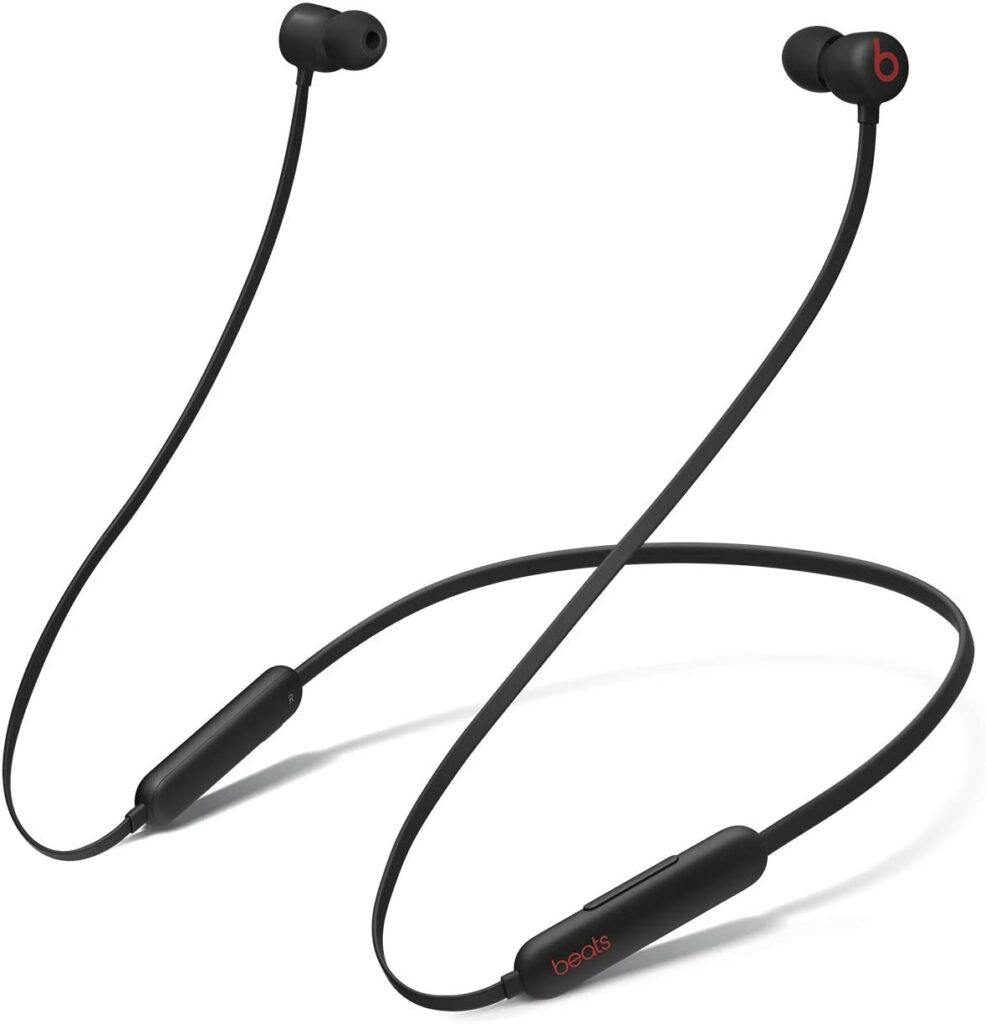 Beats Flex is a great budget-friendly option for beginners looking for snowboarding headphones / earphones under $100. Flex is like a less premium version of Jaybird's X4.
With Beats Flex, you get high durability and a whopping 12 hours of battery life. And most importantly, the perfect audio quality that we have come to expect from Beats products.
You'd be losing out on extra security like weatherproofing and sports-friendly design, which aren't as important for beginners. Their wireless connectivity might be better than X4, especially with iPhones, since Flex uses the W1 chip used in Apple's headphones.
If you want to trade in humongous battery life for a more sport-friendly design and better audio quality for a similar price, you should consider Sennheiser CX Sport.
Before AirPods became big, I used Sennheiser's CX 80S wired earphones. I can vouch for the audio quality with absolute certainty.
Buy Sennheiser CX Sport on Amazon
7. Powerbeats Pro ($180)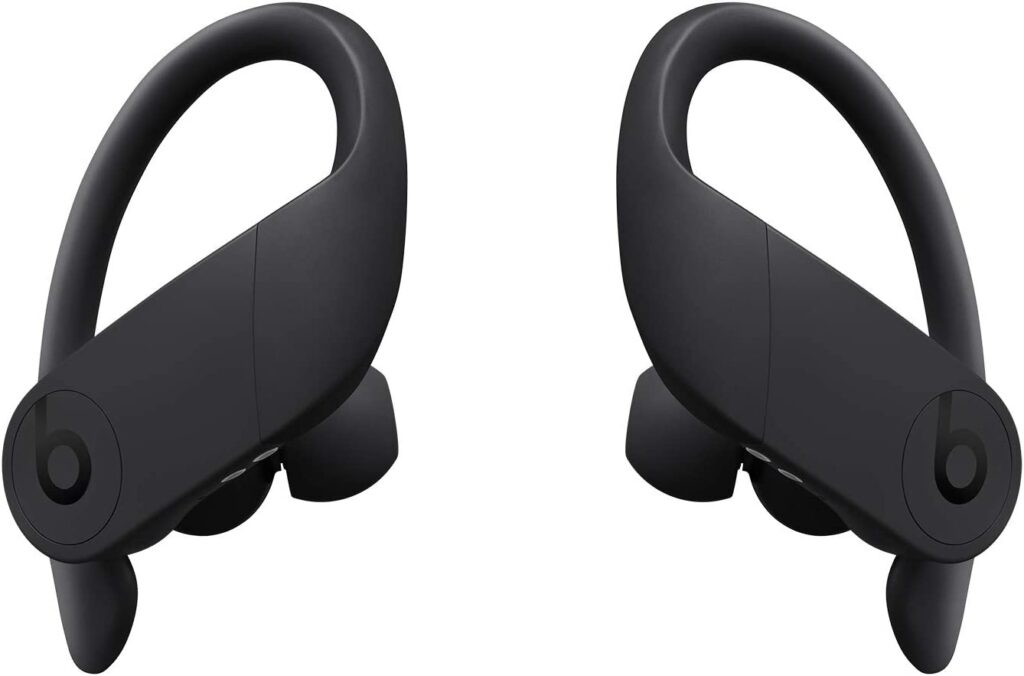 Powerbeats Pro is unequivocally the best over-ear wireless headphones for snowboarders. At just $180, they use Apple's H1 chips to provide premium quality sound and Class 1 Bluetooth connectivity.
Additionally, using H1 chips allows you to get AppleCare benefits (purchased separately).
With over 9 hours of playtime, even without the case, Powerbeats Pro is designed to last for years. The product is coldproof, waterproof, sweatproof, and ergonomically designed to latch onto your ears, come what may.
8. JBL Tune 225TWS ($100)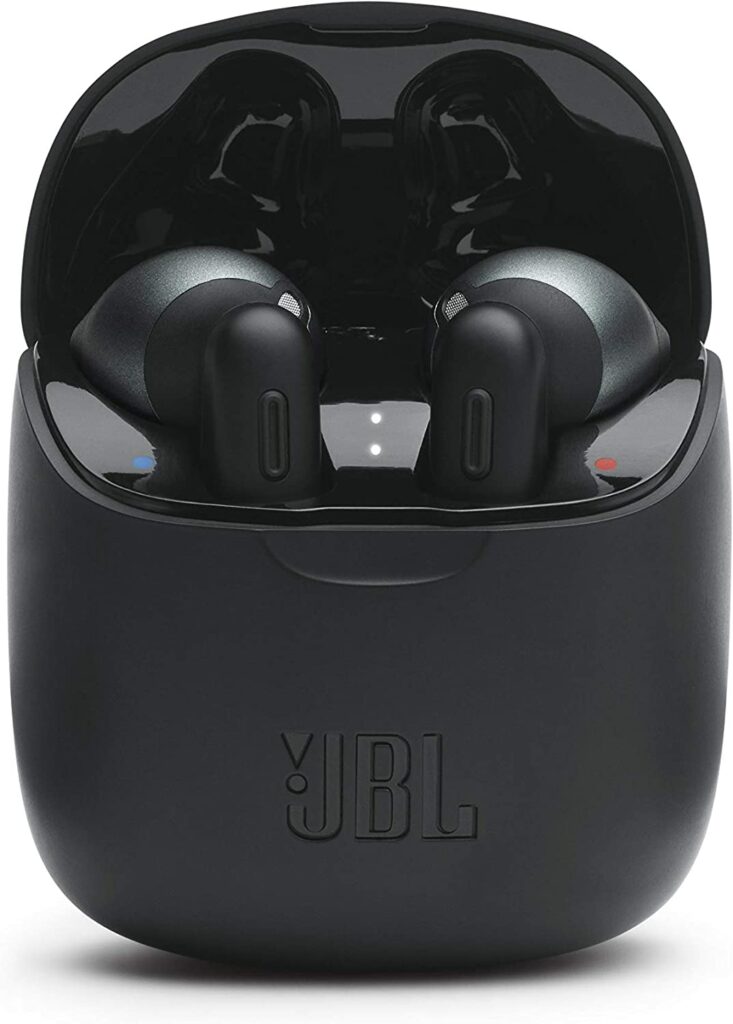 JBL Tune 225TWS is a budget-friendly option for beginners who can't afford Powerbeats Pro or Apple AirPods. At just $100, 225TWS are equipped with JBL Pure Bass Sound – better low-end response for high-quality audio output.
With the charging case, these wireless buds can deliver a total playtime of up to 25 hours. I don't know whether you're a hardcore snowboarder, but that's way more than you'll ever need on the snow.
As of writing this guide, 225TWS is on sale on Amazon. You can get them for as low as $50.
Is it safe to listen to music while snowboarding?
Generally, if you have basic experience, snowboarding while listening to music is quite safe. Though, you must take precautions for the safety of other snowboarders and yourself. It includes being aware of your surroundings and not using active noise cancelation (ANC).
How to choose headphones for snowboarding?
Choosing a snowboarding-friendly headphone is no mean feat. You must find the right balance between quality, durability, and safety.
1. Budget
The first thing I do before making a purchase is set a budget. Consider how much you can afford to spend and the required features.
Decent headphones (or wireless earphones) for snowboarding will cost between $50 and $100. However, you can get standard-issue wired earphones for much cheaper that may not have a high-quality voice but are efficient on the slopes.
2. Comfort & Ergonomics
The product's design is the most important factor in outdoor sports. Before purchasing, look at the ergonomics of the headphones/earphones since snowboarding is quite an intense activity.
Consider your ear's shape and ideal earphones to make the right choice. Alongside the comfortable design, the grip should be firm enough to hold the earpiece without falling during rougher snowboarding maneuvers.
3. Battery Life
Battery life is another vital factor after comfort if you plan to be on the slopes all day. Even if you get time to charge your handset during the day, you shouldn't depend on it unnecessarily. Generally, headphones / earphones with 6-8 hours' worth of battery backup are good.
4. Important Features
Ensure that the product you like has control buttons and an in-earphone/in-headphone mic for a restriction-free experience. It's best if you can control your headphones without removing gloves every time.
Additionally, make sure that the headphone of your choice is at least IPX4 waterproof. It's important to take precautionary steps to protect your new earphones from rain and snow because natural occurrences can be quite unpredictable in such areas.
5. Extra Features
You don't necessarily have to choose a headset that supports Bluetooth connectivity. Still, I believe it's good to have that option. You can get a set of wireless (Bluetooth) earphones and silicon straps that convert them into pseudo-wired earphones.
Another important feature is noise cancellation / sound isolation. Not everyone prefers to be completely cut off from the rest of the world, but it's good to have that option, just like Bluetooth.
I usually don't keep the ANC (active noise canceling) mode always on, but it's a great feature to have when I'm solo. I recommend choosing a headset with Bluetooth connectivity and noise-cancellation capabilities as your snowboarding headphones.