As much as I prefer living in the moment, some shots of me being a badass on the rocky cliffs are always appreciated.
It's been a couple years since we first entered the market for a camera. I have owned a couple over the years; fortunately, the technology has only improved.
Before I share my list, just remember to not be swayed by the extra features. Your first camera doesn't necessarily have to be bulky or even waterproof. It should handle different shots from various angles and light exposures.
How much does a climbing camera cost?
A decent climbing camera will generally cost between $200 and $500. You can go for more expensive cameras (typically under $1000) for extra features such as waterproof casing and high-quality camera sensors.
Best Climbing Cameras to Buy in 2022!
1. Panasonic LUMIX FZ2500 4K – Premium Choice
Aperture: 2.8-4.5f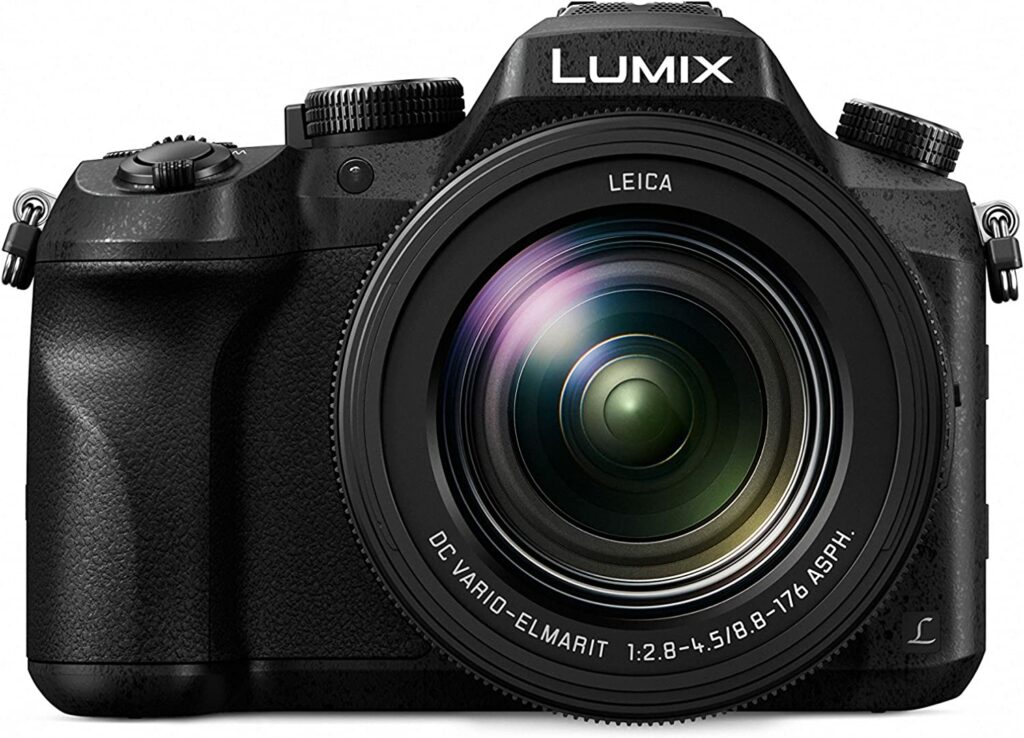 Panasonic LUMIX FZ2500 is the best camera you can buy for climbing in 2022 for less than $1000. The still resolution is only 20.1MP, but the 20x optical zoom and image stabilization during processing results in some of the most amazing climbing shots you'll ever see.
The camera offers 4K Ultra-HD videos and LUMIX-exclusive 4K resolution images. Above all, its best feature is the versatility you get, thanks to the free-angle design.
Buy Panasonic LUMIX FZ2500 on Amazon
2. Nikon Z50 Compact – Best Mirrorless Camera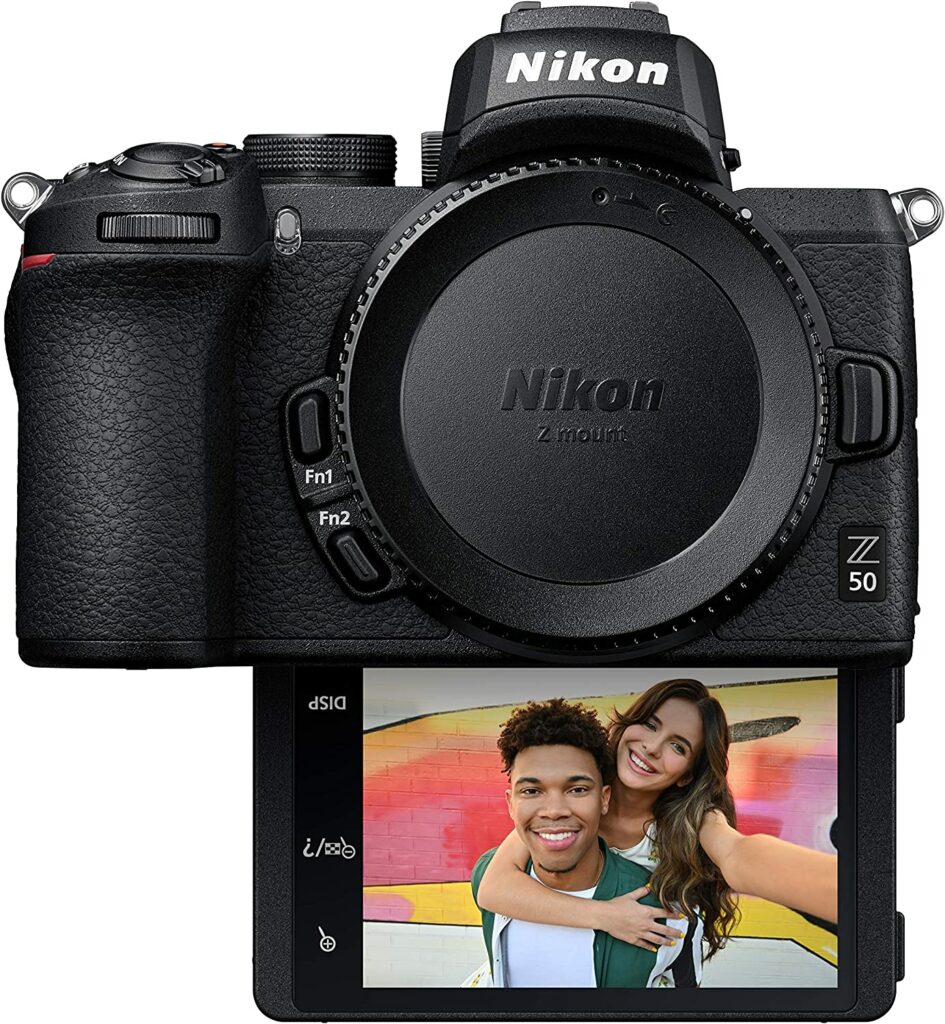 The Nikon Z50 COmpact is not too dissimilar from Panasonic LUMIX. It's a premium mirrorless camera captures stills at 20.9MP and videos at 4K UHD resolution. Z50 uses a state-of-the-art image processor for impeccable quality.
It also offers built-in Wi-FI and Bluetooth for wireless smartphone pairing. Finally, it has a flip-down touch screen for portraits and stunning selfies.
Buy Nikon Z50 Compact Mirrorless Digital Camera on Amazon
3. Olympus Tough TG-6 Waterproof – Editor's Choice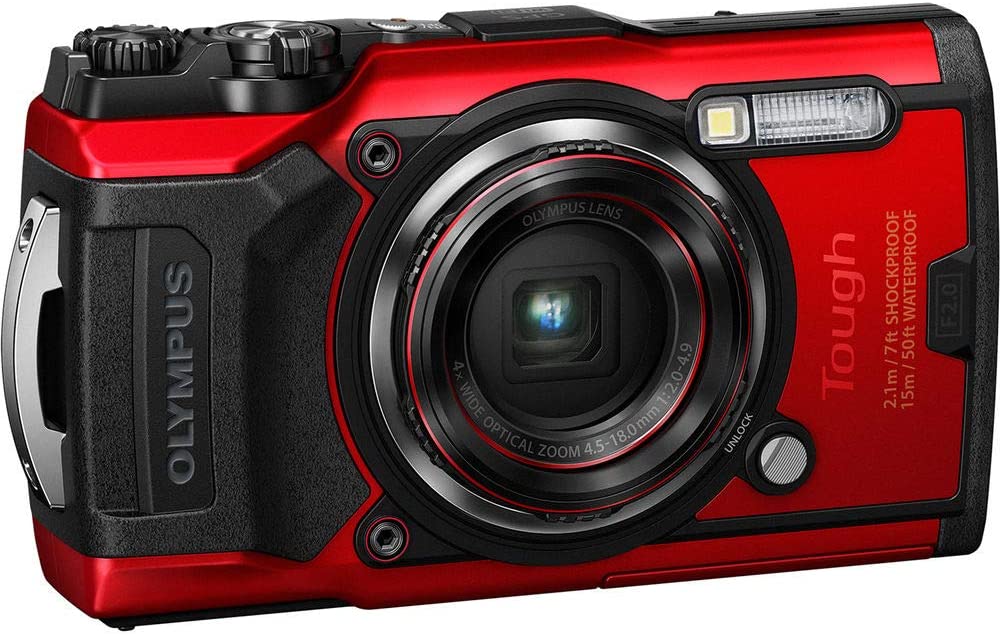 Olympus Tough TG-6 is the best climbing camera to buy in 2022 at just about $500. The camera really lives up to its name – its outer shell has an IPX8-rated waterproof design, so it can withstand upto 50ft underwater.
You can use it for alpine climbing as it's freeze-proof (it can withstand temperatures as low as 14 degrees). And it's crushing-proof, too, able to hold up under 220 pounds of pressure.
Olympus Tough was made to be the most rugged camera for crazy outdoor adventures, but that's not all. Its camera uses a 12-megapixel BSI CMOS sensor and TruePic VIII image processor to ensure premium quality.
Buy Olympus Tough TG-6 Waterproof on Amazon
4. Canon Ixus 285 HS Black – Best Budget Camera
Aperture: 3.6f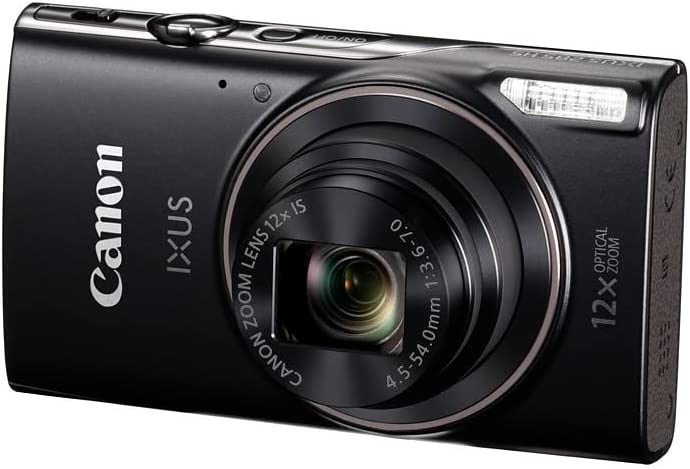 Canon IXUS 285 HS is the best camera that climbers can buy on a budget. At just $300, IXUS 285 is packed with desirable features such as hybrid auto for pre-photo videos, creative shot mode, and built-in Wi-Fi & NFC support for wireless video sharing.
It's lightweight (0.33lbs) and quite small, so you can just carry it around in your pocket.
Buy Canon IXUS 285 HS on Amazon
5. GoPro Hero5 Digital Action Camera – For GoPro Lovers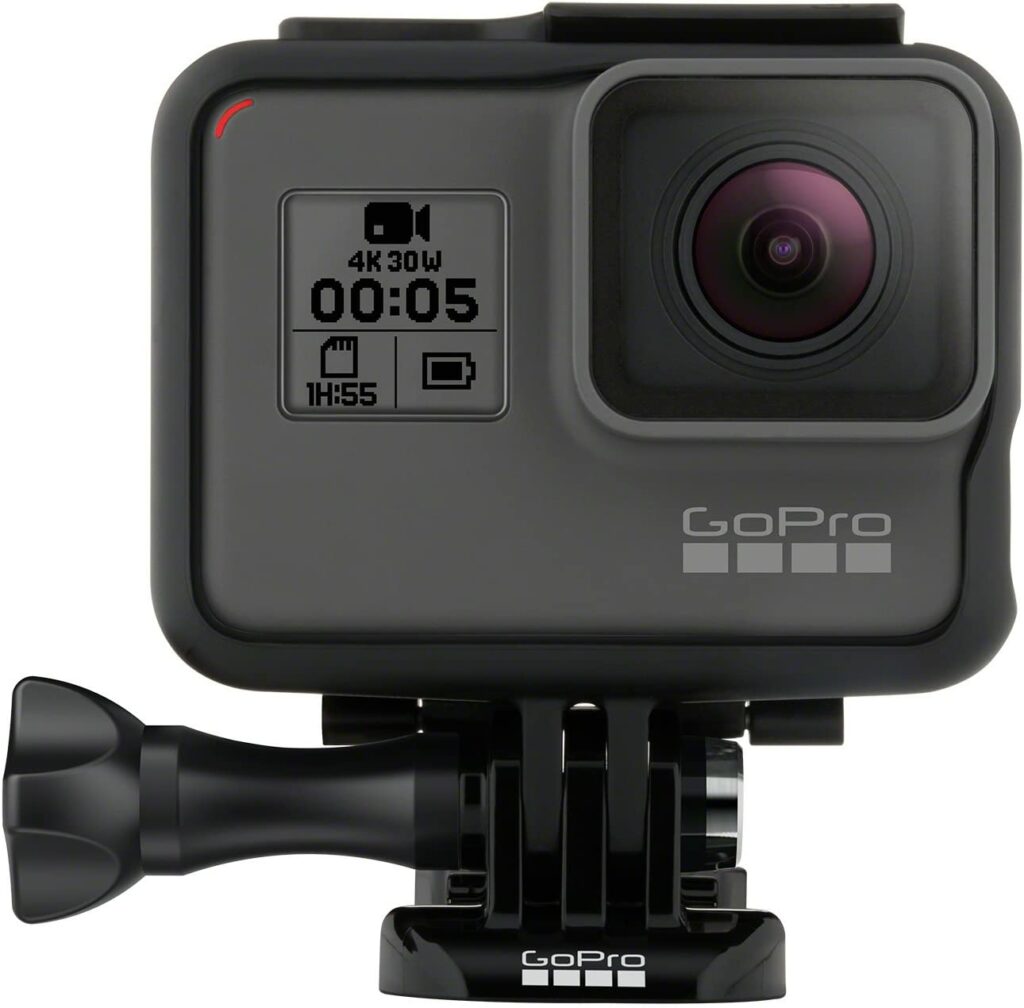 Do I really have to make a case for GoPro? A GoPro equals crazy outdoor adventures.
GoPro's Hero5 Digital Action camera is specifically designed for rock climbing mountaineering. It's waterproof upto 33ft below surface level without using protective housing.
At just under $450, Hero5 gives you all the bells and whistles. It can capture 12MP photos and 4K videos. You can not only see the preview but trim your videos on the device itself. Isn't that cool?!
The camera has built-in Wi-Fi and is compatible with most mounting options thanks to the small size. It also has Bluetooth, so you can control it from your phone.
Buy GoPro Hero5 Black on Amazon
How to choose the best camera for climbing?
1. Durability: Weatherproofing & Body Material
We all know that it's just a marketing term no camera is ever fully waterproof. With enough time and use, the most premium cameras with IPX8 ratings will succumb to water ingress and saltwater corrosion.
So, should you ignore waterproof cameras? Absolutely not. When we say waterproof, we're looking for weather-proof cameras that are properly sealed. This will save your camera from harsh environmental damage and corrosion from your sweat.
As for the body material, you should buy a metal camera instead of plastic if it's within your budget.
2. Battery & Charging
Batteries are not your biggest concern, thanks to the Lithium-Ion (Li-Ion) battery technology, and compact climbing cameras are not power-greedy. You should think about charging instead.
Any good quality camera will last about a week's worth of climbing photos (a hundred or so) with adequate use. As a backup, you can keep a couple replacement batteries with you. Still, I strongly suggest investing in a power pack instead.
That way, you can charge your camera batteries, which is especially handy if you carry multiple cameras like I do. Look for cameras with USB charging (micro-USB/ Type A/ Type C), so you can charge the camera from the power pack itself.
Pro Tip: Don't store your cameras with battery inside for long periods because it can cause corrosion on the terminals.
3. Lens: Fixed & Wide Angle
Unless you're specifically looking for optical zoom features, you should invest in good-quality wide-angle lenses. They're good for climbing and other high-altitude shots as they catch a beautiful panoramic view.
You can look for cameras with fixed wide-angle lenses or purchase an external lens compatible with your camera choice. 28mm is the best option for wide-angle lenses.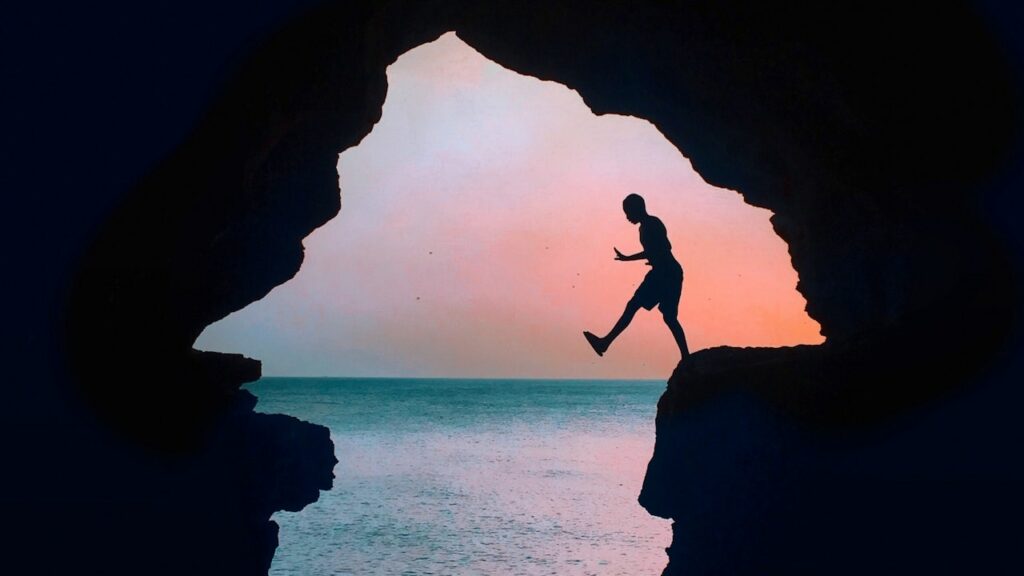 4. Accessibility & Features
Here are a few points you should consider before making the final purchase:
Pay attention to the camera buttons – they should neither be protruding nor too recessed. You should be able to access them at will, even with gloves.
Look for smaller cameras with attachment points.
Invest in a camera with good image stabilization and post-processing.
How do you climb with a camera?
Climbing with a camera is not as risky as it sounds – you can have a great climb and take hassle-free pictures with just a little preparation.
While you can climb with an uncovered camera, I highly recommend using a dry bag. It's especially important when there are chances of rainfall and you don't own a waterproof camera. That said, you don't necessarily need a backpack.
You can just hang the camera over your shoulder straps, belt, or harness using mini carabiners to hold it in place. From the camera's end, you can either make a knot using the camera strap or use a capture clip.
Capture clips are more efficient if you're willing to spend a few bucks. I have found the Peak Design V3 Capture clips to be the best.
Should you use a smartphone camera instead?
My iPhone 13 Pro Max clicks stunning pictures. So, why should you spend hundreds of dollars on an outdoor camera?
The biggest issue with smartphone cameras is that their zoom is heavily focused on the software – which is great in many ways. Still, outdoor adventure isn't one of them. To their credit, you can only add so many lenses to a slim cuboid.
The more you zoom in and out with these devices, the more pixel quality you'll lose. Cameras designed outdoors have superior optical zoom or detachable lenses, which is a great advantage if you want professional-looking shots.
Finally, smartphone cameras cannot handle lighting properly. You'll see overexposed and saturated shots, especially during sunset or sunrise.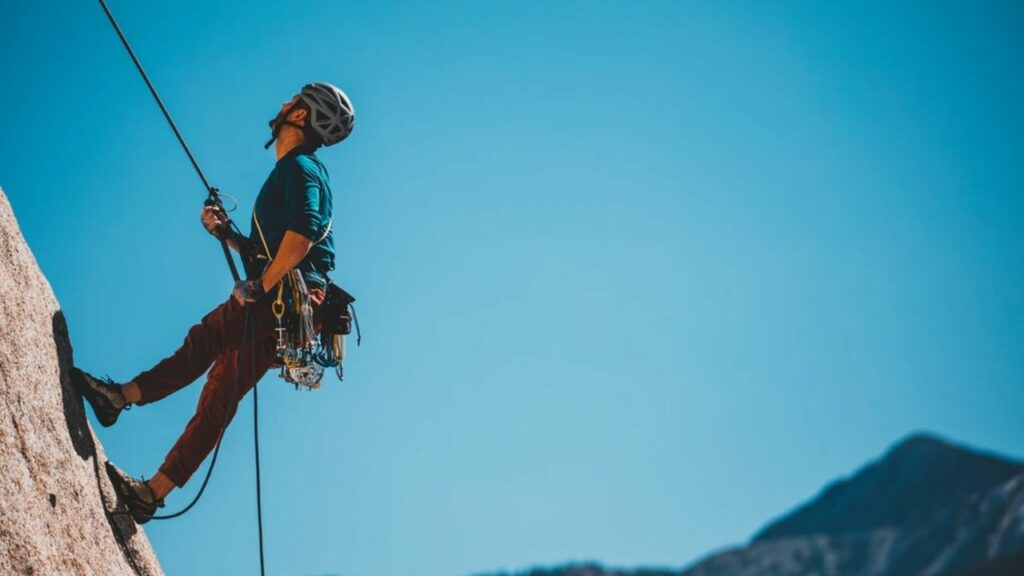 That being said, these cameras have a couple of things going in their favor.
If the lighting is right, you can use smartphone cameras on a climbing and mountaineering trick. Smartphone cameras are lightweight and don't require extra space in your climbing gear.
In the end, it mostly depends on your personal choice. I advise using a smartphone camera for short and quick climbing runs during the day. If picture quality REALLY matters to you, then you should invest in a proper camera for bigger trips.
Frequently Asked Questions (FAQs)
1. Are climbing cameras good for hiking too?
Climbing cameras, or any camera designed for outdoor adventures, will serve you well for hiking, trekking, and mountaineering.
2. Are GoPros good for climbing?
GoPros are excellent cameras for outdoor adventures, including rock climbing and bouldering. They're often considered overkill for climbing as it's not a fast sport like snowboarding or rafting. Nonetheless, it won't disappoint should you choose to use one.
3. What camera lens is better for climbing?
Climbers prefer using a camera lens with an f/4L aperture that is versatile because climbers can't carry too much outdoors. Additionally, the lens must be durable enough to withstand general wear and tear from climbing adventures.
Canon's f/4L lenses, 11-24mm, 16-35mm, and 70-200mm, are suitable for top-down, wide, and portrait shots in rock climbing.