In the previous guide, we talked about the tips and tricks of choosing underwater cameras, especially the pros and cons of the three major categories – a standard camera (including DSLR), a mirrorless camera, and a GoPro.
This time I won't bore you with the details and strategies. Here, I'll help you pick and buy the best underwater scuba diving cameras that 2022 has to offer.
If you haven't read the previous guide, here's the link:
To save time here's the basic gist to get you caught up:
Choose the camera type by isolating your specific use cases. Make a budget keeping the size & weight of the category into consideration. Finally, cherry-pick the features you need among the options in front of you. Voila, you've made a decision.
Ps…this is a beginner's guide but the cameras mentioned are good for experienced divers, hobbyists, and recreational divers.
Best Scuba Diving Cameras to Buy in 2022
Both GoPro and mirrorless have separate categories on this list. But first, we'll look at the best options for standard cameras.
1. Best Action Cam: Insta360 GO 2 & Insta360 ONE R
Insta360 makes the most compact, and arguably the most fantastic action cams for underwater photography. The Insta360 GO 2 is geared towards photos, while the ONE R is terrific at shooting underwater videos.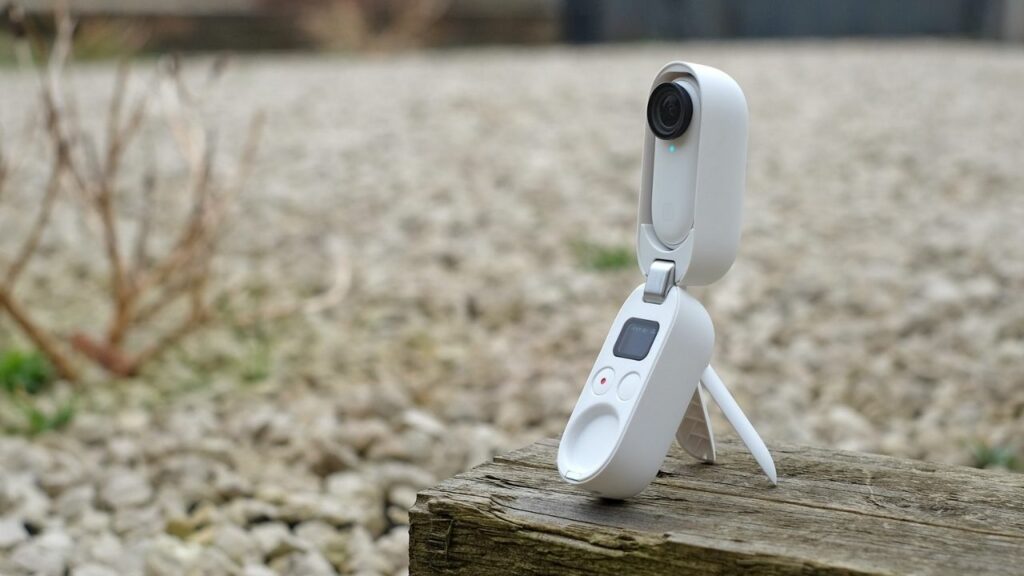 Insta360 ONE R can shoot 5K videos, while the GO 2 has a 9MP camera for photos. The only downside to these cams is their depth rating which is about 16ft without an external housing.
Buy Insta360 GO 2:
Buy Insta360 ONE R:
2. High Underwater Rating: Sealife Micro 3.0
Sealife Micro 3.0 is my favorite on this list because it's incredibly durable and has one of the most amazing depth ratings available on underwater cameras. You can use this one up to a depth of 200ft without housing.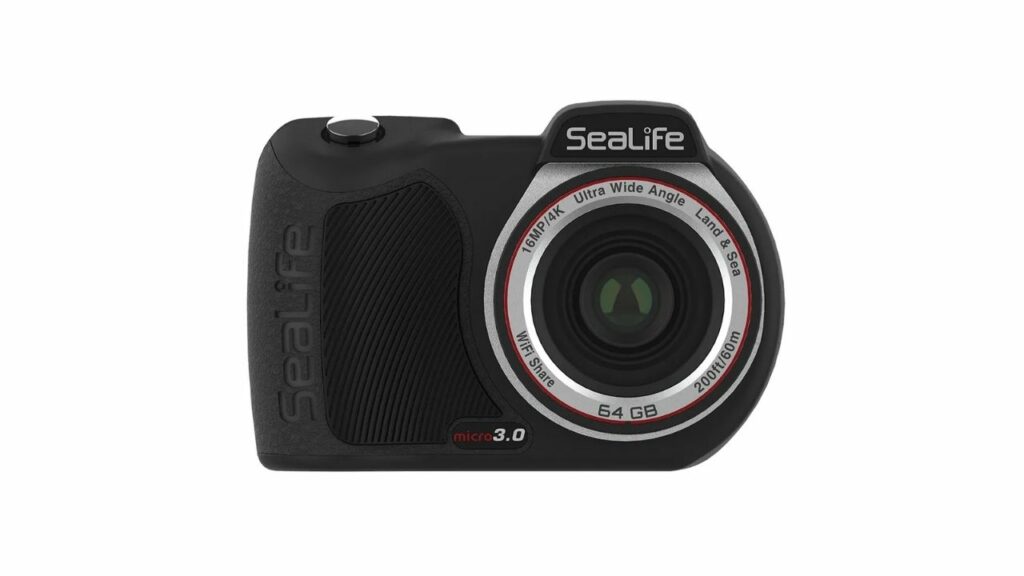 The underwater housings affect the quality of photos and videos. That's not an issue for the Sealife Micro 3.0 because it does NOT trade resolution quality for durability.
Sealife Micro 3.0 is small, has a 16M camera for high-res underwater photography, and can shoot videos in 4K! This is the best scuba cam in this price range.
Buy Sealife Micro 3.0:
3. Best Underwater DSLR Camera: Nikon D850
Nikon D850 is the best full-frame DSLR camera for underwater photography. It can easily outclass most other cameras on this list – which should be apparent from the whopping $3,000 price tag.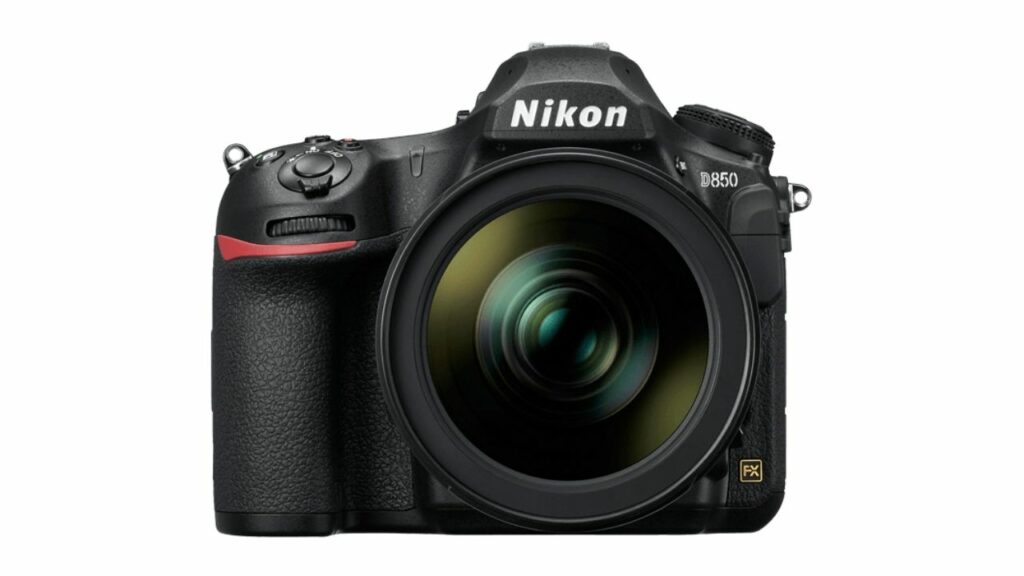 That isn't to say its price-to-performance ratio is terrible. In fact, it's surprisingly good. D850 is one of those DSLRs with interchangeable lenses, Nikon's 45.7MP CMOS sensor for high-res underwater photography with access to the full spectrum of color and full-frame 4K Ultra HD video shooting capabilities.
Buy Nikon D850 on:
Best GoPro for Scuba Diving in 2022
GoPro founder, Nicholas D. Woodman, wanted a camera that would withstand water during his surfing exploits in the open waters.
As of 2022, GoPro has become a brand and a category in itself rather than a mere camera. These tiny little pieces of equipment are niche-specific (excellent at what they do), super lightweight, and highly durable. These three features alone put them on the top of the best underwater cams list.
If you have doubts about the capabilities of such a small camera, GoPro's HERO6 alone has raw image capture and can shoot videos at 4K resolution at 60fps. And that's only the budget option on this list.
1. Editor's Choice: GoPro HERO7
At approximately $200, GoPro's HERO7 is unadulterated marine engineering excellence. HERO7 has the best value for money on this list and far outclasses the other $200 options with better and more features.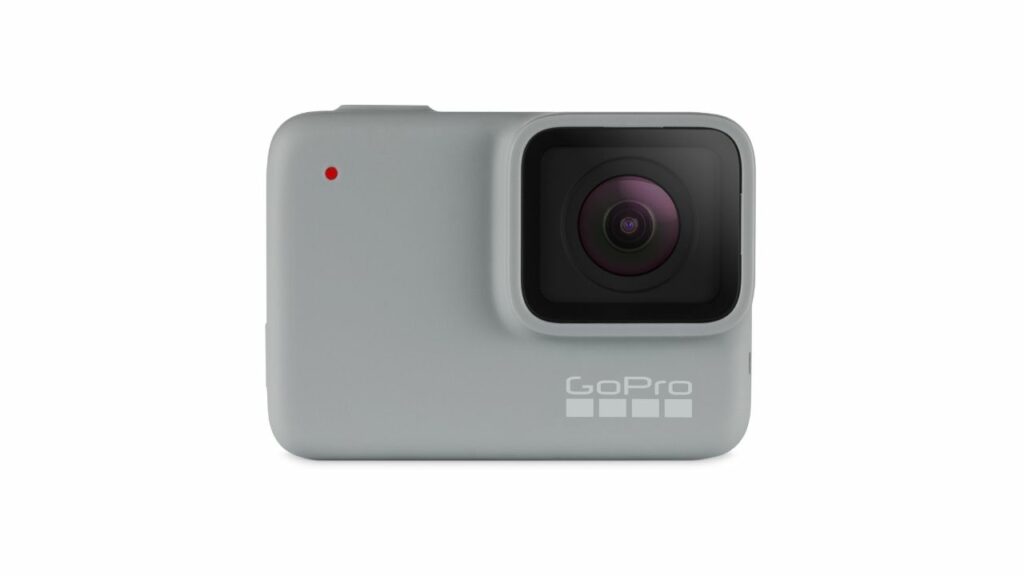 It can shoot 4K videos upto 60fps and 12MP photos with raw storage capabilities. HERO7 also comes with some of the higher-end functions like a time warp, slow-motion video (upto 8x), and a built-in GPS! It even supports HDR imagery and is safe underwater upto 33ft.
If I HAD to pick, one of its cons is a simple design flow. The camera's field of vision is reduced once the underwater housing is attached.
Buy GoPro Hero 7 on:
2. Budget GoPro Underwater Camera: GoPro HERO6
GoPro HERO6 is the best lightweight underwater camera when you're on a budget. HERO6 stands out even among the mighty GoPros. It shoots 4K videos at 30fps (comparable to HERO7), captures images at 12MP, and is waterproof up to 33ft deep and 196ft with housing.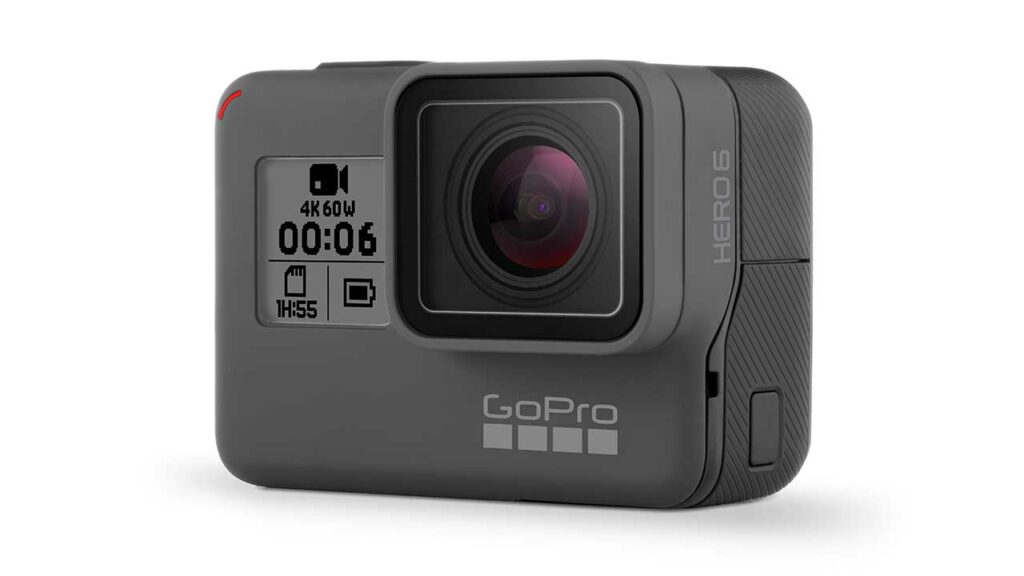 HERO6 was introduced as the underwater camera with the best image stabilization in this price range, thanks to the new GP1 chip. Additionally, it has voice control features and a 5GHz WiFi band for better connectivity.
The biggest issue with HERO6 these days is that it's so hard to find for buying.
Buy GoPro HERO6 on:
3. Premium GoPro Underwater Camera: GoPro HERO9
GoPro HERO9 is one of the best underwater cameras in 2022 and an excellent choice for scuba diving. The HERO9 models support video at upto 5K resolution. It also has a remote control feature to get some candids.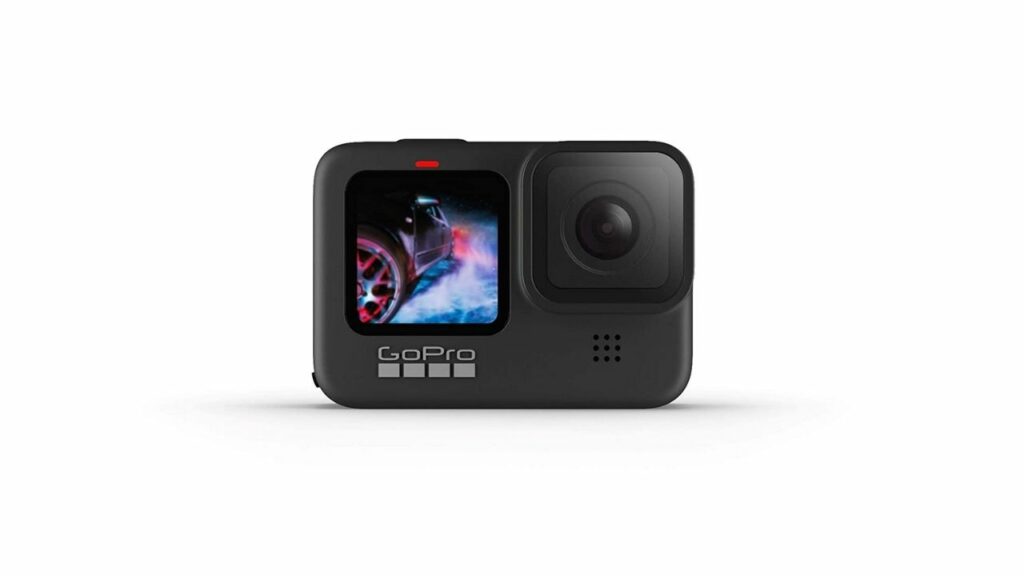 The camera is waterproof up to 33ft underwater and comes with Advanced HyperSmooth 3.0, so you miss capturing a fantastic moment. HERO9 has TimeWarp, Slow Motion, two screens (front and rear), a detachable lens, and loads of other cool features.
Buy GoPro HERO9 on:
Ps…if you still want more, HERO10 shoots video at 5.3K @ 60fps, 4K at 120fps, and has HyperSmooth 4.0 for stabilization.
Best Mirrorless Cameras for Scuba Diving in 2022
Mirrorless cameras take the concept of interchangeable lenses and underwater photography to another level. They are superior in most ways compared to a DSLR or a standard underwater camera. The lack of a lens means more space for tech components that result in higher resolution images and videos.
Here are the three best mirrorless cameras to buy. Although, I should warn you that mirrorless cameras are costly and best suited for professional-grade underwater photography.
1. Best for Full-Frame Photography: Canon EOS R6
At $2500, Canon's EOS R6 is the best entry-level camera for full-frame photography. R6 can shoot 4K videos at 60fps like most other cameras at this price. The exciting part is that it can use upto 94% of the sensor's width (20.1MP CMOS sensor).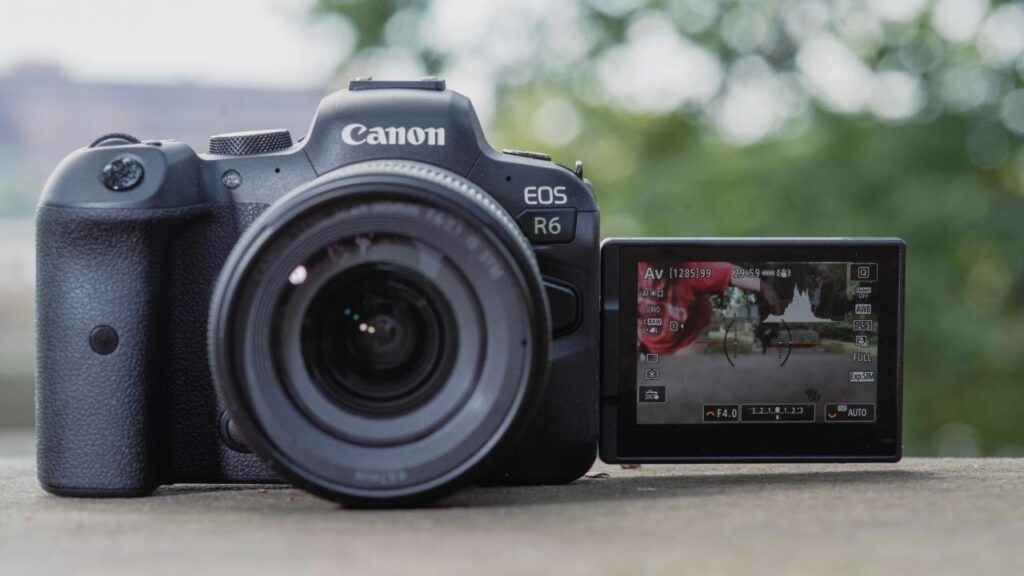 Even if you don't know any of these numbers, you have to admit 94% of something is a pretty big chunk. Additionally, Canon has thought of the most granular details while designing R6 because it comes with in-body stabilization and an eye autofocus feature for the animals.
Did I mention that the sensor has 100% AF coverage?
Buy Canon EOS R6 on:
If you're on a tighter budget, you can get the EOS R5 which has the same features with a lower resolution and costs only $1499.
2. Best Overall: Sony A1
Ideally, mirrorless cameras are made to be good at only one thing: photos or videos. Hybrid cameras that focus on both aspects are often not the best. But, hey, who can say no to Sony – the world's leading manufacturer of cameras and sensors?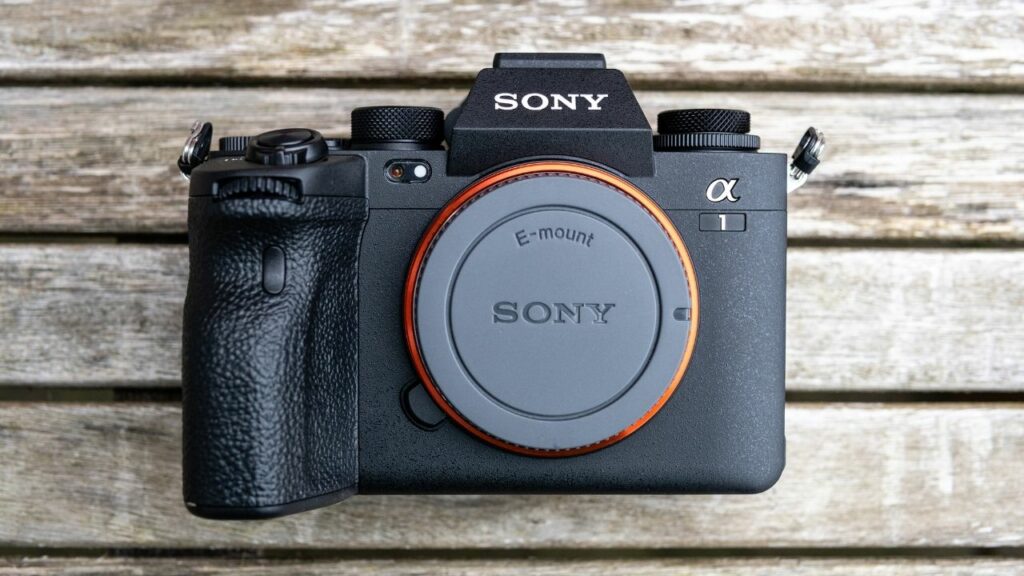 At $6500, Sony's A1 is the best full-frame mirrorless camera for underwater photography that money can buy in 2022. The A1 comes with a flawless autofocus system and can capture 50MP photos and 4K/120p and 8K/30p video.
It's important to note that the Sony A1 is slightly better than a Canon EOS R6 for underwater photography. However, for shooting videos, A1 would throw R6 right out of the water. So, you shouldn't be spending $6500 unless shooting excellent quality videos is a requirement.
Buy Sony A1 on:
I dare you to find a bad review for this camera!
3. Best for Professionals: Sony A7R IV
Sony's Alpha 7R IV (or A7R IV) is a beast when it comes to raw power. It may not have all the cool features as an Alpha 1, but it comes with the best high-resolution sensor on a mirrorless camera in the market. The camera only costs about $3500.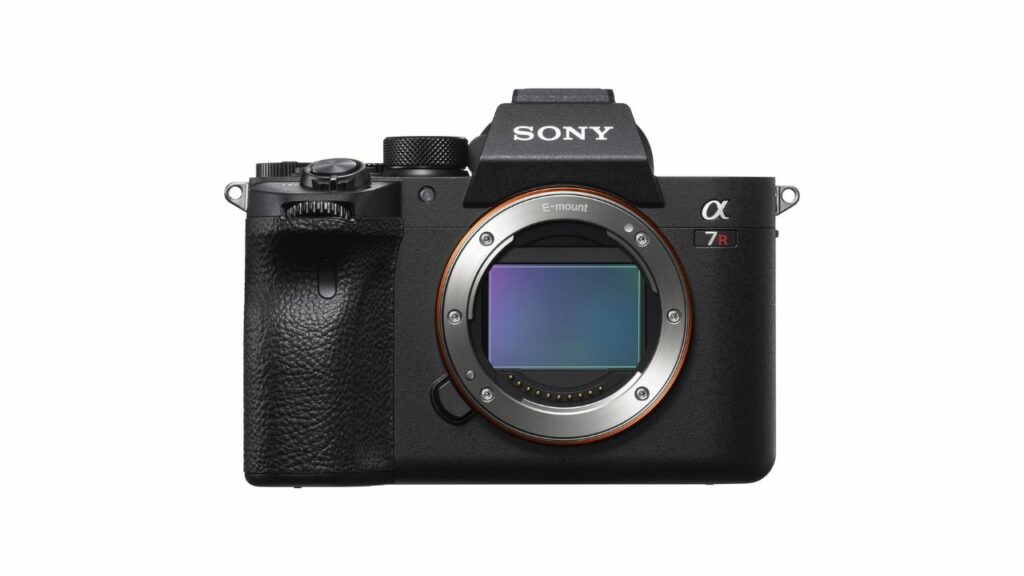 A7R has a 61.0 MP Exmor R CMOS Sensor that's excellent for underwater photography because it captures even the smallest details with accuracy. The model comes with basic features such as image stabilization and autofocus.
Buy Sony A7R IV on: